What is the Twilight TV series release date? It has been just over a decade since one of the biggest YA juggernauts in history came to a halt when the final Twilight movie arrived in cinemas. Now, though, we might be heading back to the sparkly-skinned world of the Cullens courtesy of a brand new TV series.
Hot on the heels of the Harry Potter TV series being announced over at HBO, Lionsgate is at work adapting its own young adult behemoth, Twilight, into what it hopes will be one of the best fantasy series ever made. Sinead Daly, who has writing credits on Blue Bloods and The Walking Dead: World Beyond, has been tapped to write the script.
We've taken a trip back to Forks to see what we can work out about the Twilight TV series release date. There will almost certainly be vampires, and there will almost certainly be werewolves. But beyond that, only the Volturi clan knows what we can expect from these blood-sucking characters. But now is a good time to watch the Twilight movies in order to prepare yourself.
Twilight TV series release date speculation
As of June 2023, we don't know the Twilight TV series release date because the project is still in development.
The news emerged on April 19, 2023, that Lionsgate Television is working on a Twilight TV series. As far as we know, the series is in an early stage of development and all involved are trying to hammer out the details of what form it will take.
With that in mind, we're likely to be a few years away from any sort of firm forward movement on the series. Don't expect to see it any time before 2025, at the earliest.
Twilight TV series cast speculation
As of June 2023, we don't have any information about the Twilight TV series cast or whether Robert Pattinson and Kristen Stewart will return.
It seems unlikely that the big hitters will be back, with Kristen Stewart and Robert Pattinson now firmly ensconced within careers a long way from their divisive vampire movies. They've been in some of the best movies of recent years – and Pattinson is a Batman actor now – so it's doubtful they'd want to retread their past on the small screen.
In fact, if there are any returning faces, they're likely to be in the Volturi clan of vampiric authority figures. Michael Sheen could well lead the group again as Aro, for example. He certainly had a great deal of fun with the role of one of the best movie villains last time.
Twilight TV series plot speculation
The Twilight TV series plot could re-adapt Stephenie Meyer's books, or tell a different story within that world.
Very little has been officially revealed about the plot of the series yet, with Daly still ironing out a direction and book author Stephenie Meyer reportedly involved too.
The story of the books follows the forbidden romance between human teenager Bella Swan and permanently teenage vampire Edward Cullen. Things are complicated further by the fact that Bella's childhood friend Jacob Black is also interested in her. That's messy enough, but he's also a werewolf with a grudge against vampires.
Of course, the series could just go over that story again – which is reportedly what the Harry Potter series will do – but there are also plenty of different stories they could tell. Vampires are immortal in this world, which means some of the characters are very old. It raises the prospect of exploring some of them much earlier or later in their lives.
Is there a Twilight TV series trailer?
There is no Twilight TV series yet. Filming hasn't even started on the new series, but you can watch the trailer for the final Twilight movie to get a feel for the characters and the world.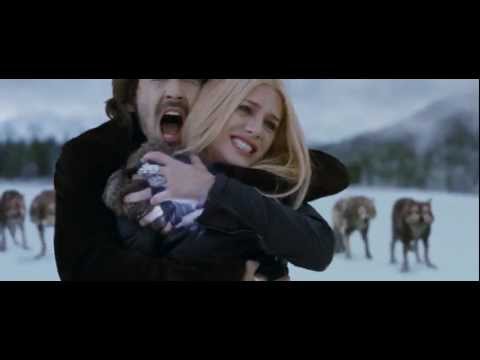 Where can I watch the Twilight TV series?
You can't watch the Twilight TV series just yet, as the project is still being developed. We know Lionsgate Television is working on the show, but they haven't revealed which TV network or streaming service will air the series when it's ready.
That's everything we know about the Twilight TV series so far. And whether you're a Twi-hard fan or an anti-Cullen fanatic, we want to tell you that the Twilight ending is one of the best movie twists ever.
We've also got everything you need to know about some of the new movies coming in 2023, including the Barbie movie release date, the Indiana Jones 5 release date, and the Insidious 5 release date.