At times, The Witcher can certainly be a tearjerker. But for The Witcher stars Anya Chalotra (Yennefer) and Freya Allan (Ciri), working on the third season of the fantasy series had them tearing up for a more unexpected reason.
In an interview with The Digital Fix, The Witcher cast members looked back on the first episode of season 3 — and admitted that filming the Netflix series ended up being a little more emotional than they anticipated.
"It was cold. We were in Slovenia shooting," Chalotra explained. "It was very cold, and on the second day of shooting I remember bawling my eyes out because I couldn't feel my feet, so that was when my journey began this season."
Unfortunately, it looks like Chalotra's tears had a chain reaction, with Allan admitting, "I remember bawling my eyes out too because I was like, 'This is just too much!'"
And we hate to burst your bubble, but that delicious food you saw them eating in episode 1 wasn't all that appetizing IRL either. "It was literally a bowl of water with leaves floating in it," Allan added.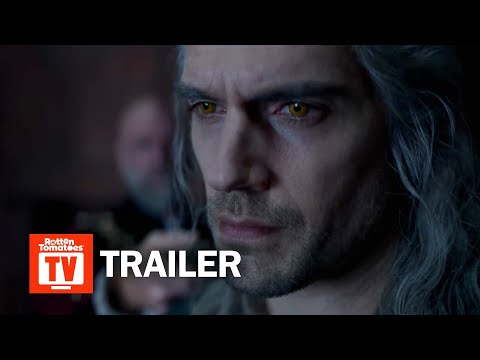 If you're wondering how to watch The Witcher season 3, it's simple — just head over to Netflix now. For more on the streaming service hit, here's everyone who dies in The Witcher season 3 volume 2, Falka explained, Rience explained, Redania and Redanian Intelligence explained, and our guide to The Witcher season 4 release date. Or, if you're all Witcher'd out, here's everything else new on Netflix to watch out for.