Henry Cavill's final scenes in The Witcher explained. Unless you've been living under an especially isolated rock, you'll be keenly aware that Cavill is leaving The Witcher. With the final episodes of season 3 now on Netflix, his time as Geralt is officially over, as he departs to be replaced by Liam Hemsworth.
The Witcher season 3 marks a turning point more broadly within the hit Netflix series, and the story will pivot in a new direction following the plot as seen in the novels. But, let's be honest: all the focus is on Cavill, his exit, and how his replacement will go down. His presence and input has helped to make the show one of the best fantasy series around.
So let's get down to it, with a breakdown of Henry Cavill's last scenes in The Witcher. Here's what happens in the actor's final moments, with our additional thoughts on how it all went down. Was it a flop, or did it do the ex-Superman actor justice?
Henry Cavill's final scenes in The Witcher explained
Henry Cavill's last scene in The Witcher centers around an impressive fight scene. Surprise surprise.
Along with Jaskier, Geralt is travelling to find Ciri once again after being separated from her, and reaches a checkpoint where soldiers are checking documentation. The pair are at the checkpoint along with a caravan of refugees fleeing from the emerging war, and witness a Nilfgaardian soldier harassing a young girl and her family.
Jaskier attempts to persuade Geralt to keep walking and ignore the Nilfgaardian soldier's cruelty. However, recognizing the helplessness of the family, the misdeeds of the solider, and seeing something of Ciri in the young girl, Geralt steps in. Of course he does.
He tells the solider to stop, and when the solider (unwisely) pushes back Geralt cracks his knuckles (figuratively) and begins to fight. The rest of the soldiers get involved, and Geralt smashes through them like an axe splintering wood. This plays out against narration from Yennefer, in which she reads out a letter she has written for Geralt.
Finally, Geralt tells the solider from the start to let Emhyr know that he's coming to free Ciri. He then gives the young refugee girl her doll back, which had been lost in the fight. The music swells as he leads his horse back onto the road. And that's it.
Cavill's final scene as Geralt is structured around a quick but busy fight sequence, which is where Cavill excels. With the music, the emotional cues (Geralt deciding the help the girl), and Yennefer's voice tying it all together, it's great as a stand alone scene. It's also great as an end to a season which has been uneven in quality.
But does it work as a send off for Henry Cavill as Geralt? Mostly, yes. It highlights his intolerance of cruelty, his brutal sense of justice, his weariness, and his physical skill all in one go. All of his defining character traits are on display here, and Cavill brings it to life excellently with the subtlest of facial movements, and his ever-gruff voice.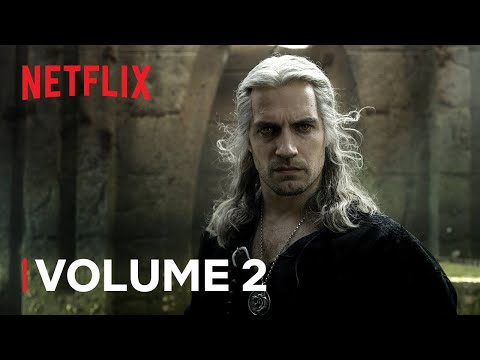 What it doesn't do is make a big deal of Cavill's exit. If you're waiting for a single moment, or line, you'll be disappointed. There's no fanfare here. That won't work for everyone, but it works within the episode without making things too 'meta'.
Now, bring on Liam Hemsworth and whatever's next. We're waiting with eager anticipation.
For more on all that, check out our guide to The Witcher season 4 release date, and read our interview with The Witcher cast stars Anya Chalotra, Joey Batey, and Freya Allan. You can also can read our The Witcher season 3 volume 1 review as well as our interview with stunt coordinator Wolfgang Stegemann and armorer Nick Jeffries. Or learn more about Aretuza and the Wild Hunt before finding out who was the first Witcher.
To broaden your horizons, take a look at our picks for the best TV series and see what's new on Netflix. If you prefer The Witcher games, you can also check out PCGamesN's guide to The Witcher remake release date and Pocket Tactics' breakdown of The Witcher 3 characters.