Which Star Trek captain would be the best at surviving in a zombie apocalypse? Ah, yes, the age-old question. Here at The Digital Fix, we like to stay on the pulse and ask the questions that really matter.
Let's be honest here: the idea of a Star Trek episode (or, perhaps, a meaty two-parter) in which a Starfleet crew is forced to confront an alien zombie threat isn't too outlandish. After all, some of the best episodes of the many Star Trek series are inflected with horror, and there isn't much that's more horrifying than a shambling, groaning c*rpse.
So which Star Trek captain would be best equipped to lead their way through an undead crisis? Who would make it into the endgame, and who would get eaten in the first hours? Enough with the preamble: let the thought experiment begin.
Captain Kirk
Strengths: He's a natural leader, and his charisma would help him to forge alliances with other survivors. He's also resourceful, tricky, and unpredictable, and he'd likely be able to out-maneuver other survivor groups very well in unexpected ways.
Weaknesses: Kirk is inherently bold and is a risk-taker with an insatiable curiosity. That yields rewards, but one step too far seems inevitable and means the iconic captain's lifespan in a zombie apocalypse is probably limited.
Captain Picard
Strengths: Picard would be able to unite large groups of survivors together, and in a zombie apocalypse, there's strength in numbers if you create a group big enough. It's easy to imagine Picard would be able to instill order, eventually leading to a functional and thriving survivor community like Alexandria in The Walking Dead or Jackson in The Last of Us.
Weaknesses: The early days would pose the biggest risk to Picard. He's used to leading from a position of strength and comfort, and without either of those his rigid adherence to principle would see him knifed through the heart (again) by a more ruthless, desperate survivor.
Captain Sisko
Strengths: Speaking of ruthless… we all know Sisko would thrive in a zombie apocalypse. He'd lead a small, select group, prioritizing adaptability and cunning intelligence. Unlike Picard, he's used to getting his hands dirty, and unlike Kirk, he wouldn't be taking unnecessary risks for the sake of it. His survivors would be infamous, with a fearsome reputation.
Weaknesses: In the Dominion War, the bleak situation seeped into Sisko's personality. He became cold and angry because his surroundings demanded it. The same would happen in a zombie apocalypse.
He would force his group to abandon their principles, leading them to resent him. There's a not-insignificant chance they'd grow tired of his style and attempt to oust him. That is, if he didn't deal with them first.
Captain Janeway
Strengths: Janeway is a scrappy survivor capable of doing whatever it takes to get by, up to a certain point. She'd have the guile and bite to make it through the early days and the personability to last in the long term too. She's proven her ability to bring conflicting groups together and is decisive (see: Tuvix) even in the most challenging dilemmas.
Weaknesses: While Janeway's drive to survive – and do what's right by her group – is strong, she needs optimism to keep her going. In the episode Night, her guilt and lack of hope ate away at her, causing her to withdraw into herself and abandon her duties as a leader. That would be deadly in a zombie apocalypse.
Captain Archer
Strengths: more than any other Starfleet captain, Archer was a pioneer who paved the way for those after him. So, he's more than equipped to deal with dangerous and unpredictable circumstances, and when push comes to shove, he can take the hard choices.
Weaknesses: He's a jack of all trades and a master of none. He lack the charisma of Kirk or the finesse of Picard, and both Sisko and Janeway would take him out before he'd even begun to figure out what was happening. Sorry, Archer.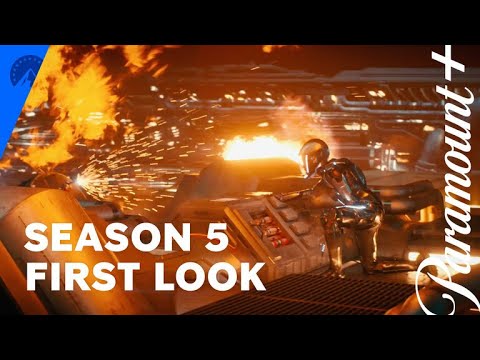 Captain Burnham
Strengths: First of all, Burnham is played by Sonequa Martin-Green, who was a leading The Walking Dead cast member. So there's that. In the right circumstances, Burham's heart would draw in a loyal group toward her, and she'd have a powerful and motivational vision of optimism for the future.
Weaknesses: Like Kirk, Burnham would take rises led by her heart. She would sacrifice herself for others which is a) cool and selfless, b) not the best trait if you're trying to survive.
Captain Freeman
Strengths: Freeman can take a group of – let's say – people who aren't the best and make it work. That's an invaluable skill and demonstrates a resourcefulness, grit, and flexibility, which would be vital.
Weaknesses: Freeman has a tendency to be overtaken by the pace of events. In a zombie apocalypse, she'd be constantly making high-pressure, time-sensitive decisions, which isn't her forte.
Captain Pike
Strengths: Pike has a joviality and magnetism, not unlike Riker. His crew has complete confidence in him, and he respects them and listens to their thoughts. This collaborative approach would reap rewards.
Weaknesses: Thriving in a fun, loose environment, Pike would be ground down by the constant tension and stress. He'd eventually make mistakes – even through sheer frustration – and that would be deadly.
Captain Shaw
Strengths: N/A. Captain Shaw would end it all instead of trying to survive in a zombie apocalypse.
Weaknesses: See above.
The Winner
The one's a toss-up between Sisko and Janeway, and we think Sisko just about edges the win. He's got unending reserves of grit and determination and can fight dirty. While Janeway can be just as ruthless, the weight of it all could press down on her in which Sisko would withstand.
The final ranking is:
Sisko
Janeway
Kirk
Pike
Freeman
Picard
Burnham
Archer
Shaw
That's it on our picks for which Star Trek captains would survive a zombie apocalypse. To keep on boldly going, check out our guide to the Star Trek Strange New Worlds season 2 release date and the Star Trek 4 release date. Or, check out our ranking of the Star Trek movies, and get to know the Star Trek timeline.
To broaden your horizons even further, find out our choices for the best TV series, best movies, and keep up to date with all the new movies coming in 2023.