Who is in The Last of Us cast? One of the best TV series of 2023 has shuffled over the horizon, smelling vaguely of mushrooms. Yep, that's right, The Last of Us Tv series is finally here.
The new zombie horror series made its debut on January 15. The Last of Us TV series is an adaptation of the seminal 2013 video game, which follows two central The Last of Us characters, Joel (Pedro Pascal) and Ellie (Bella Ramsey), as they journey across a post-apocalyptic wasteland full of zombie-like being known as the infected.
As we pointed out in our own The Last of Us TV series review, the upcoming show's cast is one of its many highlights. There are also some interesting links to the voice cast for videogame, so in anticipation of the upcoming drama series, let's check out who's who in The Last of Us cast.
Which actors are in The Last of Us cast?
Pedro Pascal as Joel
Bella Ramsey as Ellie
Gabriel Luna as Tommy
Anna Torv as Tess
Merle Dandrige as Marlene
Nick Offerman as Bill
Murray Bartlett as Frank
Nico Parker as Sarah
Melanie Lynskey as Kathleen
Lamar Johnson as Henry
Keivonn Woodard as Sam
Scott Shepherd as David
Troy Baker as James
Jeffrey Pierce as Perry
Ashley Johnson as Anna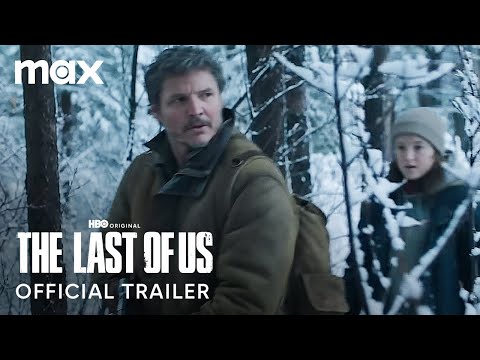 Pedro Pascal as Joel
Before Pedro Pascal makes his return as Din Djarin in The Mandalorian season 3, the actor will first be heading up The Last of Us cast as Joel. Joel is the joint-main character in the series, on a mission to escort Ellie across the United States.
Unlike in The Last of Us video game, Pascal's Joel carries physical (as well as emotional) baggage from the traumatic recent events. He cannot hear from one ear and complains of sore knees. Just like your average middle-aged man, then.
Bella Ramsey as Ellie
Bella Ramsey (who was everyone's favourite Game of Throne's character Lyanna Mormont) plays Ellie, the other main character in The Last of Us. She plays a vital role in the future of humanity, as she's immune to the fungal Cordyceps infection and so could be studied to create a cure.
She is protected by Joel as the pair travel across the country, meeting both new friends and new foes along the way. Game of Thrones showrunners David Benioff and D.B. Weiss both personally vouched for Ramsey's talent after working with her, helping her to secure the part as one of the most important members of The Last of Us cast.
Gabriel Luna as Tommy
Joel's brother, Tommy, will be played by Gabriel Luna. Luna joins the sci-fi series as Joel's more optimistic younger brother after previously starring in True Detective and the new Terminator movie, Terminator: Dark Fate.
Anna Torv as Tess
Joel's long-term partner, Tess, will be played by cast member Anna Torv. Before being cast in the recurring role in The Last of Us, Torv was best known for her leading performances in the sci-fi series Fringe and Netflix series Mindhunter.
In The Last of Us, Tess is a smuggler, helping Joel to carry out his mission to transport Ellie. Staying faithful to the video game, Tess and Joel's relationship in The Last of Us TV series will be low-key and subtle, though no less strong.
Merle Dandridge as Marlene
Merle Dandridge is the first of The Last of Us cast members to reprise her role from the video games, starring as Marlene. Marlene is the head of a resistance movement against FEDRA called The Fireflies and is both talented and resourceful.
Audience members who have played the video game will no doubt enjoy comparing her live-action performance in the series to her motion capture and voice performance from the source material.
Nick Offerman as Bill
If you're used to seeing Nick Offerman in his various comedy series, this might be a bit of a surprise. While there are moments of humour within The Last of Us, it's pretty far removed from Offerman's previous work.
In The Last of Us TV series Offerman plays a survivalist named Bill. Bill will appear in episode 3, living in an isolated town with fellow survivalist Frank. Of course you can't have Bill without Frank…
Murray Bartlett as Frank
Speaking of Frank, Bill's companion is portrayed by Murray Bartlett. Bartlett has recently appeared in The White Lotus season 1, for which he won an Emmy, before starring in the current release Welcome to Chippendales.
Frank's story will be one of the instances of divergence from the video game, and well Bill and Frank's story is incredible.
Nico Parker as Sarah
Joel's daughter, Sarah, is brought to the screen by Nico Parker. Parker has spoken about how she studied The Last of Us video game while in the casting process.
Pascal shot his first scenes as Joel with Parker as Sarah and reflected that the two were able to connect and slip into the father-daughter dynamic instantly.
Melanie Lynskey as Kathleen
Kathleen is an original character created for The Last of Us TV series, and she does not appear in the video game.
In the series, she is the leader of a group within Kansas City, and she'll be portrayed by Melanie Lynskey off the back of her work on Yellowjackets. Speaking of which, when is the Yellowjackets season 2 release date again?
Lamar Johnson as Henry
Lamar Johnson plays Henry, who is helping his younger brother Sam to hide from Kathleen's group in Kansas City. His character is lifted from the video game, but his story will be expanded upon in the TV series.
Keivonn Woodard as Sam
Portrayed by Keivonn Woodard, Sam is Henry's younger brother who requires protecting as they hide from Katheleen and her hunters. It is Woodard's biggest role to date.
Scott Shepherd as David
In The Last of Us TV series, Scott Shepherd will star as David. David has a small but distinctly memorable role in the show as the leader because he's the leader of a cannibalistic cult. What post-apocalyptic vision of humanity doesn't involve cannibal cults?
Troy Baker as James
Troy Baker is a name familiar to fans of The Last of Us because the actor is the man who gave his voice to Joel in the video game. In the new series, the actor will not be playing Joel – but he will still make an appearance.
This time, Baker will star as James. James is a senior member of a group of settlers whose path intersects with the main story. His voice will be sure to perk the ears of plenty of fans of the video game, who may need a moment to re-adjust to him playing a new character in The Last of Us.
Jeffrey Pierce as Perry
Like Kathleen, Perry is a new character created for the TV series. He is played by Jeffrey Pierce, another returning actor, who had previously voiced Joel's brother Tommy in the video games.
Ashley Johnson as Anna
Rounding off the list of The Last of Us cast members who also provided voices in the video game is Ashley Johnson. Johnson provided the voice for Ellie in the video game, so she knows a thing or two about The Last of Us. Here, she's keeping things in the family by playing Ellie's mother, Anna.
Anna's story will get a spotlight shone on it within the show, which wasn't something that the video game was able to facilitate.
That's our rundown on The Last of Us cast. For more, check out our guide to how many episodes of The Last of Us TV series will there be, and find out the answer to how to watch The Last of Us. We've also got a guide explaining exactly what Clickers are.
If you're a fan of the video game, check out The Loadout's The Last of Us part 1 remake review, as well as their guide to the best PS5 games. Alternatively, take a look at our ranking of the best video game movies.