Who are Bill and Frank in The Last of Us TV series? Now that we've had two episode following our main protagonists, HBO's adaptation of The Last of Us is switching to a pair of other heroes.
Frank and Bill are The Last of Us characters from the PS5 game, but their story has been changed considerably. Frank actually has a proper one, for a start, and they make up the bulk of 'Long Long Time'. Joel and Ellie are still here, and Tess too, just as more co-stars for this part of the horror series.
So, who are Bill and Frank in The Last of Us? You don't need to be wary of any traps for our guides, and we've got it all laid out for you below.
Who is Bill in The Last of Us?
In The Last of Us, Bill is a survivor who lives in a fortified town outside Boston, and he's portrayed by Nick Offerman. A conspiracy theorist before the Cordyceps outbreak, he takes the opportunity to build a self-sufficient commune out of his family home.
He already has a robust surveillance system installed, which he expands to include remote controlled barricades and other traps to ward off any passers-by or infected. Meanwhile, he farms fresh meat and grows vegetables for his food supply.
His plants and large armoury make him an asset to Tess and Joel, with whom he develops an uneasy connection due to his partner, Frank. Ultimately, his supplies and defences stand up to the zombified wasteland, as he and Frank never need to leave their quiet home.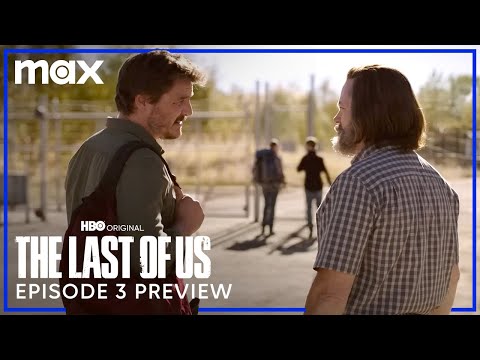 Who is Frank in The Last of Us?
Frank in The Last of Us is Bill's partner, played by Murray Bartlett. He's from Seattle, and he's the last of his group, who all died in one way or another. Sometime in the months after Cordyceps started spreading like wildfire, he's trips into one of Bill's holes.
After a tense conversation, Frank makes it clear he's not a threat, and Bill decides to let him stay long enough to eat a good meal, shower, and put on some clean clothes. That evening, they get intimate, and we jump forward a few years, and they're bickering like a married couple.
Frank is the more affable and outgoing of the two, and he's who finds and starts talking to Tess over the radio. He invites Tess and Joel over for dinner, and they forge an uneasy alliance that Bill keeps to an absolute minimum.
We never learn a huge amount about Frank, other than he'd some sort of musical upbringing, but his presence at all is a massive improvement over the videogame, where he's already dead by the time you find Bill. TV series creators Craig Mazin and Neil Druckmann evolve the source material in a way that's beautiful, and complementary to what we already knew.
Not only does the thriller series humanise him and make their romance explicit, it gives them a beautiful bookend to their presence in the franchise that'll leave a lump in anyone's throat.
Have a read of our guides to did Cordyceps start in Jakarta and was Ellie born after the outbreak for more information on The Last of Us. You can watch the show on NOW in the UK, and HBO Max in the US.