When is the Yellowjackets season 2 release date? Since it debuted in November 2021, Yellowjackets has become a pop-culture phenomenon. Essentially Lost for Gen Z, the show about a group of lost teens trying to survive in the Canadian wilderness after a plane crash has become one of Showtime's biggest and most unexpected successes.
Thankfully, going by the Yellowjackets season 1 ending, there's plenty more to come. Boasting an incredible 100% on Rotten Tomatoes, the thriller series – which blends survival drama, the theatrics of a soap opera, and bizarre supernatural elements – has kept audiences around the world glued to their screens. With season one now over, though, we're no closer to learning how the titular Yellowjackets soccer team were rescued or solving the mysteries of the mountain.
In fact, if anything, we've even more questions about how the group survived their ordeal. So with that in mind, we've scoured the internet looking for information on the drama series to bring you everything we know about the Yellowjackets season 2 release date, cast, trailer, and more.
Yellowjackets season 2 release date
Yellowjackets season 2 will debut on Showtime on March 26, 2023. We don't know exactly how long the second season will be, but we expect ten episodes.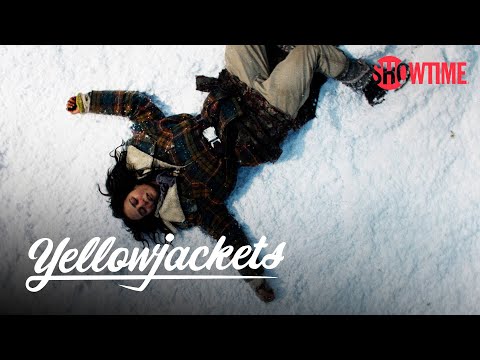 Is there a Yellowjackets season 2 trailer?
The first Yellowjackets season 2 trailer was released in January 2023. It doesn't give away much, merely amping up the intrigue about what exactly went on while the characters were stuck in the Canadian wilderness.
Elijah Wood shows up, and it's teased that they found some "darkness" that came home with the survivors. Ominous!
Yellowjackets season 2 plot
The Yellowjackets season 2 plot moves the girls into the snowy winter of Ontario. This suggests we'll learn more about their cannibalism. In the future, Natalie's been kidnapped by Lottie, who now runs a cult, apparently, with Misty, one of her oldest disciples.
Shauna just murdered someone, so we'll see how that works out. And Taissa is now converted to Lottie's cult since it helped her win the election.
Will you survive? Best thriller movies
The only thing we can say with any certainty is that there are plenty of stories to come. After all, the Yellowjackets spent 19 months lost in the wilderness, so the team aren't going to be discovered anytime soon.
In fact, Ashley Lyle and Bart Nickerson, the co-creators of Yellowjackets, pitched the series as a five-season story, so Shauna and the gang have a bit of waiting to do yet.
Who'll be in the Yellowjackets season 2 cast?
As you can imagine, the principal Yellowjacket cast (both past and present) will return for Yellowjackets season 2, or at least the ones who survived will. There are also some new additions too!
Here is the cast list for Yellowjackets season 2:
Melanie Lynskey – Adult Shauna
Sophie Nélisse – Teenage Shauna
Tawny Cypress – Adult Taissa
Jasmin Savoy Brown – Teenage Taissa
Juliette Lewis – Adult Natalie
Sophie Thatcher – Teenage Natalie
Christina Ricci – Adult Misty
Sammi Hanratty – Teenage Misty
Simone Kessell – Adult Lottie
Courtney Eaton – Teenage Lottie
Elijah Wood – undisclosed citizen
Lauren Ambrose – Adult Van
Liv Hewson – Teenage Van
Courtney Eaton's Lottie looks like she'll have an expanded role in the upcoming series, and we don't see Jeff going anywhere either, which means Warren Kole and Jack Depew will be back as well.
Who will make it? Best action movies
While you might think Ella Purnell is done as the unfortunate captain of the Yellowjackets, Jackie, you can't be so certain with this series. Jackie may yet return as either a memory or a literal spirit haunting her former teammates.
For more great TV, have a look at our list of the best Netflix series, or read our guides on everything we know about the Squid Game season 2 release date, House of the Dragon season 2 release date, and Succession season 4 release date.