The Equalizer franchise is back with a brand new movie, ready to knock us back into our seats and demolish us with some heavy hitting action. The Equalizer 3 takes the fight to Italy this time, where Denzel Washington's Robert McCall takes on a whole new bunch of baddies in one of this year's best action movies.
Joining Washington in The Equalizer 3 cast is Dakota Fanning. As a child star, Fanning earned roles in some of the best drama movies, family movies, and even starred opposite Tom Cruise in one of the best Steven Spielberg movies, War of the Worlds.
But in 2004, she also starred in the thriller remake Man on Fire, where she played Lupita, the young daughter of a wealthy family who Denzel Washington's John Creasy must protect, and later rescue when she's kidnapped.
In our Antoine Fuqua interview, we asked the director about the reunion and how exactly it came about. It turns out, Fanning's nabbing of the role was somewhat intentional, and resulted in a lovely reaction from the film's star, Washington.
"Well, she was definitely best for the role, but I got a call from [producer] Todd Black one day saying Dakota was interested," he explained. "I had lunch with her that afternoon, then I called Denzel and told him and he was very happy about the idea of Dakota, of them coming back together again."
When we asked about what the atmosphere was like on set on the day that the two reunited, Fuqua confirmed the obvious: it was wonderful.
"I mean, I loved Man on Fire," he said. "I loved her and seeing her as a little kid. It was great to see them come back together. It really was a beautiful day, because they genuinely really like each other a lot."
We're glad things worked out, because seeing the two together on screen all these years later was undeniably sweet, and helped fuel some of the chemistry between characters (as mentioned in our The Equalizer 3 review.)
The Equalizer 3 marks the third and final movie for Denzel Washington in the thriller movie franchise, so we think having this on-screen reunion as a small detail definitely adds to the feeling of everything coming full circle.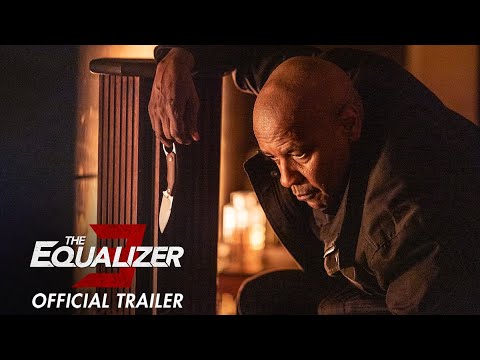 For more, check out our guide to The Equalizer 3 runtime. You can also find out more about the best spy movies and best movies of all time, and see what's next with our guides to The Marvels release date and Killers of the Flower Moon release date.
After this, you can check out all the other new movies soon to come, and check out all the 2023 movies we're most excited about. We've also got a list of all the best Denzel Washington movies, too.