The Equalizer 3 begins with Robert McCall (Denzel Washington) doing what he does best: kicking ass. But this is The Equalizer and, when things take a turn and our anti-hero finds himself injured and in need of help, he winds up in the care of a small Italian community, who come to accept him as their own. When it's revealed that this town is being ravaged by a dangerous drug cartel, Denzel Washington has to jump back into action to defend his new friends.
The third and final movie in The Equalizer trilogy could be the world's most violent Italian vacation commercial. It's something of a joy to see McCall simply chilling in a gorgeous coastal location after several new movies packed with brutality. But it's equally thrilling to watch him pull a John Wick and come back into the fold down the line.
There's an incredible moment in which it looks as if the entire community might rise up against the big bad, and you think, "Oh my god, is he going to teach a whole town how to equalize?"
While this captivating idea might not actually come to pass, there's still a lot of fun to be had in the newest action movie. In fact, it could be said that this is the best movie of the Equalizer trilogy, purely for how effective the change-up in locale proves to be.
Denzel Washington, as always, is intensely reliable. He wastes no second of screen time and chews on each and every piece of dialogue, treating every word like it's the coolest thing anyone has ever uttered. When he's not doing this, he's sauntering around this little Italian seaside town, drinking tea and eating delicious looking salad. He laughs with his new Italian friends. He buys a questionable new hat.
You'd probably be forgiven for forgetting you're watching a movie in which a man shoves a gun barrel into another man's eye socket, and instead think you might have walked into a happy-go-lucky old-timer movie about a retired man who 'finds himself'. But no, as soon as a questionably good-looking criminal gang catches his attention, he's right back on his king shit and starts brutalizing people with wine bottles.
Make no mistake, The Equalizer 3 is aware of the promises it makes in regards to cinematic violence, and it fulfills those promises heartily. Director Antoine Fuqua delivers on the relentless brutality, and crafts some very excellent kills in the process. Blood becomes mixed with wine, bones are broken, and there are some dispatches that have a jump-scare nature to them. Delightful or disgraceful is always the question, but it's still damn good fun.
This might also be the most Italian movie ever made. The change in setting does more for the final installment in the trilogy than it might even know, and gives a fresh challenge for the well-known character of Robert. But la vita italiana really peaks when, after what is supposed to be one of the most tension-riddled scenes, the antagonist gang returns to their base to eat spaghetti and talk about their next move.
Where 3qualizer fails is in the rather uninspiring criminal plot. The words 'terrorist organization' and 'drugs' are thrown around aplenty, but the ultimate connection isn't quite strong enough to have a narrative impact, nor memorable enough to think back on after you've finished watching. It's not enough to ruin the fun that the movie ultimately inspires, but might have elevated things to a whole new level with a little more attention.
This also marks the reunion between Washington and his Man on Fire co-star, Dakota Fanning, who was only a child during their last project. It's undeniable that the two actors have chemistry, and despite them only sharing a handful of scenes together, it's clear that their history does a lot for the banter between the characters.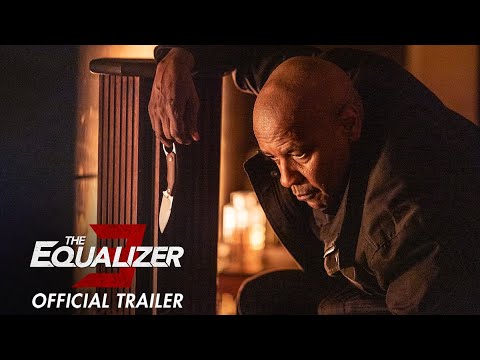 If it's the next great crime drama you seek, you won't find it in The Equalizer 3. What you'll find instead is the vicious dance of a man who's coming to the end of his journey, with enough creative kills and adrenaline to keep you on your toes.
There's nothing overly inspiring or memorable about the dialogue or individual characters, but that's generally par for the course with movies of this kind. There is, however, a tiny Italian community with a heart of gold, and a real-life reunion that we didn't even know we'd been waiting for. In this sense, maybe the real treasure was the friends that we equalized along the way.
The Equalizer 3 will be released in theaters on Wednesday August 30, 2023 in the UK, and Friday September 1, 2023 in the US.
Check out the best Denzel Washington movies and best thriller movies for more big screen action. You can also see what other battles are to come with our guides to the Dune 2 release date and The Marvels release date.
What's more, we've got all the action breakdowns you could want with our guides on the James Bond movies in order and Mission Impossible cast. We also had the chance to interview Antoine Fuqua about the latest adventure.
A short and sweet final installment, The Equalizer 3 does what it needs to do to give us the thrills we'd expect. Denzel Washington remains captivating, and lifts up what is an otherwise flabby plot.