What is The Amazing Spider-Man 3 release date? With multiverse shenanigans the focus of Disney's MCU and Sony's Spidy corner of the superhero landscape, TASM now officially has ties to the current and past incarnations of the webhead. But does that mean he's coming back?
Things opened up considerably for Peter 1, 2, and 3, in Spider-Man: No Way Home, with previous Spider-Man actors Tobey Maguire and Andrew Garfield meeting Tom Holland's wallcrawler. Perhaps changing the course of superhero flicks going forward (for better or for worse, as you can read about in our No Way Home review), the film also put some more juice in the ol' TASM tank — it turns out, a lot of folks are down for new movies.
So, can we expect The Amazing Spider-Man 3 release date in the Marvel Cinematic Universe, or perhaps sequestered off in Sony's Spider-Man movies in his own timeline?
The Amazing Spider-Man 3 release date speculation
The Amazing Spider-Man 3 has not been announced by Sony, but if it was, we think it would be released no sooner than 2027.
Sony has had years to greenlight more TASM movies but hasn't. There were murmurs after No Way Home, but these rumors can often be spread as a way to build hype. Studios sometimes go as far as to announce sequels that never end up being made to bolster the performance of new releases.
If they do decide to go ahead with more, a deal couldn't be made until after the 2023 Writers Strike and 2023 Actors Strike. Add a blockbuster-sized shoot and VFX post-production schedule into that equation, and you're looking at a years-long development process. Late 2026 is probably the earliest guess, but considering the absence of news, we don't expect a sequel to happen any time soon.
The Amazing Spider-Man 3 cast speculation
There's no TASM without Andrew Garfield as Peter Parker, and we would hope Sally Fields' Aunt May would return too if The Amazing Spider-Man 3 was greenlit.
There's no cast because the film isn't happening. That being said, we can guesstimate who might appear based on the ending of TASM 2 (which we don't like to talk about). Sadly, Emma Stone's Gwen Stacy is out of the picture after her deftly executed fall from the clock tower. The end of the story also saw Green Goblin (Dane DeHaan) working toward building The Sinister Six, so certain members would maybe show up.
Shailene Woodley's Mary Jane had a scene that was cut, and Felicity Jones' Felicia Hardy (who did make it into the film) was introduced too, as potential future prospects for Peter. Given which one of them survived the cutting room floor, perhaps Felicia would be the choice for a new sequel — the subversive one, too.
Because of TASM 2's reputation as the worst modern Spider-Man live-action movie, the most likely result would probably be a time jump and a clean slate, as we did see an older Peter in No Way Home. If a sequel wanted to compete with Peter's best movies, it would need to outdo the second film.
Possible The Amazing Spider-Man 3 cast list:
Andrew Garfield as Spider-Man/Peter Parker
Dane DeHaan as Harry Osborn
Shailene Woodley as Mary Jane
Felicity Jones as Felicia Hardy
Sally Field as Aunt May
What is The Amazing Spider-Man 3 about?
We think The Amazing Spider-Man 3 would have a new story instead of picking up right after the events of TASM 2, and would probably involve Felicia Hardy/Black Cat.
Listen, we love Mary Jane (especially the Kirsten Dunst version people weirdly dunk on) and are still sore from Stone's Gwen, so it would be a nice change of pace to see Felicia in live-action instead.
There's no official plot, of course, because a sequel hasn't been announced, but especially with Zendaya's MJ still in the mix elsewhere, we would want something different from TASM 3. And Felicia is different. The reductive way to describe her would be to say she's Marvel's answer to Catwoman, but like all of the comic houses' copycat characters, she has evolved over decades and has her own personality and look. She was in the recent fantastic Spider-Man PlayStation game, so she is on people's minds at Sony.
We could see Garfield having a cat-and-mouse type of chase with her, she is a thief after all, before a bigger threat draws them into a fragile alliance. We don't want this kitten's claws cut, though, so it couldn't last for long. Felicia is endearing in her own way, but she's no straight-laced hero — she's best as one of the Spider-Man villains who straddle the anti-hero line.
Is there a The Amazing Spider-Man 3 trailer?
There's no The Amazing Spider-Man 3 trailer because the movie is not being made. If it were to be announced, there likely wouldn't be a trailer until 2026, at least.
There's plenty of new Spidey content out there, including two of the best animated movies of all time, Into and Across the Spider-Verse. If you need convincing, check out the trailer below and our Across the Spider-Verse review.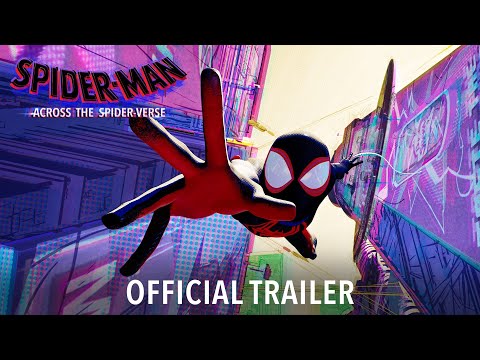 Where can I watch The Amazing Spider-Man 3?
If The Amazing Spider-Man 3 were to happen, you can bet your bottom dollar it would be a theatrical exclusive. As for streaming, that's the complicated part, but it would be Netflix or Disney Plus.
A big Spider-Man movie will always have a theatrical window before VOD and streaming, but the latter point is tricky. See, Sony typically sends their new releases to Netflix for their first streaming stint. But Holland's movies, as part of the MCU, then make their way to Disney Plus, and all the past Spider-Man movies with Maguire and Garfield are now on that service, too. So, we suspect TASM 3 would go from cinemas to VOD, to Netflix, and then eventually to Disney Plus. *meerkat voice* Simples!
Will The Amazing Spider-Man 3 be in the MCU?
If it ever happened, The Amazing Spider-Man 3 would technically be considered part of the MCU's world because we've seen Andrew Garfield in No Way Home, but the movie would likely take place on Garfield's Earth.
The MCU has soaked up just about everything, and now even connects to the Fox X-Men universe (Deadpool 3), so while the different Spider-Men now officially co-exist, they would still have their own timelines in potential upcoming Marvel movies.
For more wallcrawler antics, we have similar guides to the Spider-Man 4 release date, the Spider-Man: Freshman Year release date, and the Venom 3 release date.
There's also how to watch the Spider-Man movies in order and Marvel movies in order (which includes Everything with a capital 'E'), five things we want to see in new Spider-Man movies, and the cutest Spider-Man variant that you have to squeeze to believe.