When is the Venom 3 release date? The Venom 2 ending very clearly sets up another entry in the Tom Hardy-led movie series, so you may well want to know more information about Venom 3.
The first Venom film was an origin story that showed the titular symbiote coming to Earth with three alien friends who wanted to take over the planet. Venom 2 was a significant step up in terms of quality (some would say it's one of the best superhero movies ever, but those people would be wrong) and follows the story of Carnage and Shriek as they cause chaos for Brock. The Venom 2 ending then sets up Brock's entry into the Marvel Cinematic Universe, where J. Jonah Jameson is busy revealing who Spider-Man really is. Is there No Way Home for our favorite anti-hero and symbiote?
That's a lot to take in (and could make watching the Marvel movies in order an even harder task), but with Venom 3 having been confirmed, there's going to be even more chaos coming over the horizon. So, to prepare you for all the future timeline mayhem heading our way, here's everything you need to know about the Venom 3 release date, cast list, plot, and more.
What is the Venom 3 release date?
Venom 3 is currently set to release on Friday, July 12, 2024. It was originally slated for an October 2024 release, but the film was moved forward during a Sony Pictures schedule shake-up.
Venom 3 had begun filming before the actors' strike began, and fans were sharing videos of Tom Hardy wandering around Los Mateos in Cartagena, Spain (Watch the video here) in a Hawaiian shirt.
Unfortunately, production has now stopped, and we think the July 2024 release date is pretty optimistic, given how effects-heavy the Venom movies are. We could easily see this one being pushed back, and we will keep you updated, of course.
Who is in the Venom 3 cast?
The Venom 3 cast will be led by Tom Hardy in the role of Eddie Brock.
The other big cast member would probably be Stephen Graham as Detective Mulligan and Toxin. That's assuming the plot takes the path seemingly suggested by the end of Venom 2.
We could also potentially see the return of Michelle Williams as Anne Weying and Reid Scott as Dr. Dan Lewis, along with a handful of the other small characters that have helped to give the Venom films a bit more humanity.
Juno Temple, of Ted Lasso fame, has joined the cast, and according to Variety, she's thrilled to get to work on the film, although the exact nature of her role hasn't been revealed yet. The same goes for Chiwetel Ejiofor, who is swapping the MCU for the Sony strand of superhero flicks.
Here is a speculative Venom 3 cast list:
Tom Hardy as Eddie Brock/Venom
Juno Temple
Chiwetel Ejiofor
Michelle Williams as Anne Weying (unconfirmed)
Stephen Graham as Detective Mulligan (unconfirmed)
We don't rate Woody Harrelson's chances of making a return, considering Venom ate his head, but who knows? Maybe his scarlet symbiote will bring him back to life? We'll just have to wait and see.
Kelly Marcel, who wrote the first two Venom films, was announced as director in October 2022 as Andy Serkis has his hands full with his new Animal Farm adaptation. She also served as a producer on both the previous installments, so she seems a great choice to direct Eddie's next outing. Check out our Venom 2 review to see what we thought of that one.
What is Venom 3 about?
We suspect that Venom 3 will deal with Detective Mulligan (Stephen Graham) becoming Toxin. This was set up in the Venom 2 post-credits, positioning him as the main movie villain for the upcoming Marvel movie.
At the end of the previous film, Mulligan, who had been a goodish guy up until that point, opens his eyes after a seemingly fatal injury to reveal they are glowing blue. This seems to suggest that Mulligan will eventually, like his comic book namesake, become Toxin.
Toxin is meant to be a spawn of Carnage, much like how Carnage is a spawn of sorts of Venom. That essentially means that Venom is Toxin's grandparent, but try not to think about that for too long.
The Toxin symbiote is essentially made up of all of the best abilities from its forebears, making it a force to be reckoned with. While not inherently evil, it could be that the film doesn't follow that path to begin with.
Venom 3 rumors and theories
Like a lot of upcoming superhero movies, there are plenty of rumors going around about Venom 3. But most discuss what the main villain will be in the upcoming movie.
In May 2023, My Cosmis Circus shared how a working title for Venom 3 had been shared on the Production list. The supposed title in question was simply "Orwell," which is now being theorized as related to the villain Orwell Taylor being the main baddie for the new flick.
Orwell is the father of a man who was smothered to death by Venom in the comics. Out of revenge, he gathered a small army of his son's army bubbies, which he named Jury. Jury's mission is to bring Venom to justice. It has also been rumored that Chiwetel Ejiofor's current undisclosed role is Orwell, so this theory has some legs, in our opinion.
And to add some multiverse action, Sony got all of us Spider-man fans in a frenzy after it posted a now-deleted and cryptic video to its socials. The studio posted a TikTok of Hardy's Venom, and Topher Grace's Venom mashed up together. If you need a refresher, Grace played Venom in Sam Raimi's Spider-Man 3. So, does this clip mean we will be seeing the two Venom's collide?
There are also some whispers that Anti-Venom and Jackpot, two supporting Spider-Man characters that Sony does have the rights to, will appear, but if we're honest, that sounds like wishful thinking. Also, don't expect Owen Wilson to turn up as Moebius; that gossip has been debunked.
Here's the Tom Hardy's venom vs Topher Grace's Venom fight edit that Sony posted then deleted pic.twitter.com/gpdZzWv3WQ

— Spider-Man News (@SpiderMan_Newz) September 17, 2023
Is there a Venom 3 trailer?
There is no Venom 3 trailer at the moment, and we could be waiting until the summer of 2024 until we see one.
The movie has only just started production and has had its first setbacks with the ongoing Hollywood strikes, so don't hold your breath for any footage for a while. At the moment, the current July release date seems unlikely, so a teaser won't be in the works for quite some time.
However, while we wait and theorize when the first clips will be released, here is the trailer of Venom: Let There Be Carnage down below.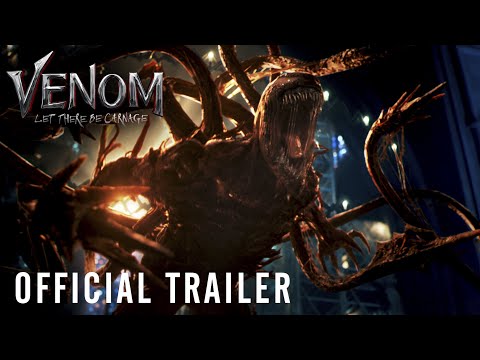 Will Tom Holland be in Venom 3?
It is very unlikely Tom Holland's Spider-Man will be in Venom 3.
It's possible Eddie may meet another Spider-Man actor variant in his universe, but as Venom was transported back to his dimension after No Way Home, the chances of him meeting Tom Holland's version of the Web-Slinger are slim.
Still, fans have noticed the Hawaiian shirt Hardy's wearing in leaked footage is very similar to the one he wore in No Way Home, so maybe we'll get a flashback to whatever Eddie was doing in the MCU.
Also, Venom did leave a small piece of himself behind in the MCU, so it seems likely that Marvel's Spidey will meet some version of the symbiote in a Spider-Man movie eventually. There are lots of Venom 2 Easter eggs that link the symbiote to Peter Parker, too, so who knows?
Will Venom 3 be set in the MCU?
It's unlikely Venom 3 will take place in the MCU.
Last we saw, Eddie and the symbiote had been transported back to their own dimension in the multiverse, which is presumably where his next film will take place rather than being an MCU movie.
It doesn't look like Kevin Feige wants this particular Venom in a Marvel movie, but you never know that Hawaiian shirt looks very familiar after all.
Where can I watch Venom 3?
You'll very likely only be able to watch Venom 3 at the cinema upon release.
Venom 3 will be available eventually on everyone's favorite streaming service, Netflix, as part of a deal struck between Sony and Netflix in 2021. The film will be available to stream for 18 months before making its way to Disney Plus and Hulu.
For more on the symbiote, check out this feature on how the best Spider-Man variant is missing from Spider-Verse 2 and our guides on how to watch all the Spider-Man movies in order and the best MCU characters of all time.
We've also got articles revealing everything you need to know about Spider-Man 4, the Spider-Man: Freshman Year release date, and Marvel Phase 5. We've also got guides all about the Madame Web release date and the Kraven the Hunter release date as well.
With Spider-Verse 2 having so many cameos and Eddie and Venom popping up in the MCU, is it wishful thinking to expect them to pop up in Spider-Verse 3? Probably, but we'll keep hoping anyway – so here's what you need to know about the Spider-Verse 3 release date.
To keep up with the best Spider-Man villains and the best Marvel villains. We also have a guide breaking down the best new movies 2023 has to offer. Finally, you can get away from Venom entirely and check out our list of the best movies of all time, although Venom doesn't make an appearance.