Fools will tell you that perfection doesn't exist, but those people clearly haven't watched Across the Spider-Verse. OK, that might be a little hyperbolic, but the new Spider-Man film is, without a doubt, a superb picture and a possible contender (in my opinion, at least) for the best movie of the year.
Set one year after the events of Spider-Verse; we pick up where we left off, with Miles Morales (Shameik Moore) serving as his universe's one and only Spider-Man. For the most part, things seem to be going well, although, in the tradition of all Wallcrawlers, he's struggling to balance his crimefighting and personal life. Still, Miles does feel lonely and misses his amazing friends.
When a new Spider-Man villain known as The Spot (Jason Schwartzman) starts to threaten the multiverse, though, Miles's relatively quiet life (or as quiet as things ever get when you spend half the day swinging through New York in your pajamas) is flipped upside down as he's reunited with his old friends Gwen Stacy (Hailee Steinfeld) and Peter B. Parker (Jake Johnson) who've joined an interdimensional Spider-Society formed by Miguel O'Hara (Oscar Isaac).
Still with me? Good because we're not doing any more plot as we don't want to risk spoiling anything for you. Across the Spider-Verse has more than its fair share of surprises, and it's best to go into this film knowing as little as possible because, honestly, some of the twists and turns are so shocking that I feel like the film should come with free painkillers to help you deal with the having your mind-blown every other second.
So let's get into the nitty-gritty. What makes this one of the best Spider-Man movies ever made? Well, first of all, and this will come as no surprise to anyone who's paid even the meagerest amount of attention to the Spider-Verse trailers, the film looks astonishing. Each and every Earth that Miles visits has its own style of animation, color palette, and visual style. It's genuinely breathtaking to think of all the effort that must have gone into making this marvelous movie.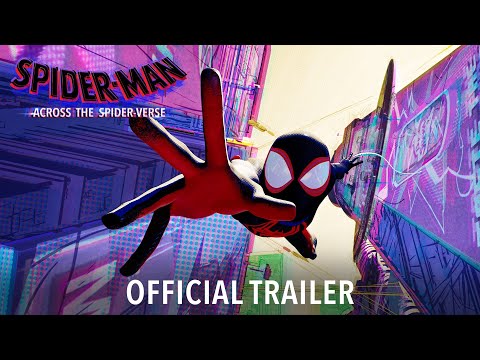 Not only is every frame gorgeous, but there are also an unthinkable number of easter eggs and references hidden in the background of almost every shot. I consider myself something of a Spider-Man expert, and even I couldn't keep up with everything the film was throwing me. It was almost overwhelming at times, but that level of detail only comes from one place, passion.
And that's the only way I can describe the film. It's a passion project that's clearly been created by an entire team of Spider-fanatics, of which every member was bitten by a radioactive passion fruit (Editor: Was that the only thing you could think of that's passionate?) that's the only way I can describe some of the creative decisions that went into this superhero movie.
Because let's be honest, even the most dedicated of Spider-Man fans haven't been clamoring for a Peter Parkedcar cameo, yes he's in the film, as is Pter Ptarker, Sun-Spider, Spider-Cat, Spider-Monkey, Spider-Wolf, and just about every version of the Wallcrawler (although black-suit Spider-Man was conspicuous by his absence) who's ever graced the pages of a comic book.
Including those types of characters tells me one thing. This film was made by people who adore the Spider-Man mythos and everything about it, from the sweeping epic villains to the silly character Dan Slott created because he can't resist a good pun.
Basically, the entire thing clearly comes from a sense of fandom, and it injects a liveliness and energy into the film that other more recent Marvel movies have lacked (I'm looking at you Ant-Man 3). You just get the sense that these cameos aren't being included because it's part of a plan to give them a spin-off; they're in the movie just to make fans smile.
As much as I loved the animation and detail in the film, though, the real reason Across the Spider-Verse is such a triumph is its story, and the film never puts spectacle over story. While the script isn't as tight as the first movie, it's still an epic ride that continues the themes of identity and belonging introduced in Into the Spider-Verse.
I really don't want to spoil anything, but Gwen and Miles have the strongest arcs in the film, and perhaps unsurprisingly, Steinfeld and Moore give the most memorable performances among the heroes, at least.
Yeah, I won't lie. The show was stolen (ever so slightly by the films) by villains Miguel O'Hara and The Spot. O'Hara is basically Spider-Man taken to the extreme. He's all power and responsibility all the time, which has left him humorless, paranoid, and a little bit broken.
The Spot, meanwhile, is downright terrifying, and I have to give it to the filmmakers. I did not think The Spot (he looks like a Dalmatian, for God's sake) would ever be frightening, but in Across the Spider-Verse, he's a multiversal menace.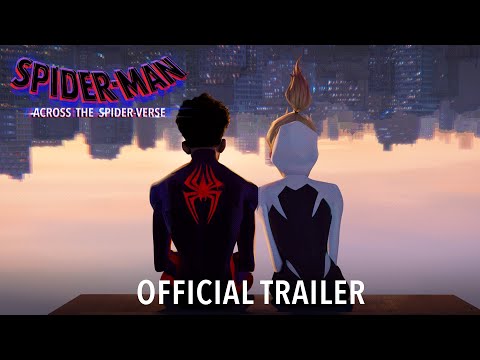 If I had any criticism of the film, I'd probably say it's a bit busy and maybe a little overwhelming, but honestly, I feel like I'm looking for flaws in a diamond. Even when you find a flaw, it just reveals a new dimension of the movie you hadn't considered. I guess what I'm saying is "no notes" from me.
Now The Digital Fix website only supports five-star reviews because, of course, it does. That's the standard film review scoring pattern. So as the Editor, who takes his job of writing about films extremely seriously, I have to stick to the maximum, don't I?
No, I don't. I'm giving it six stars, although I reserve the right to take one away if I don't like Beyond the Spider-Verse.
If you love the Wallcrawler as much as we do and want more Spidey in your life, then you're in the right place. We have a veritable feast of Spider-Man content, including a ranking of all the Spider-Man actors, and we've done a deep dive into the 2002 Spider-Man cast.
If you're after more specific Spider-Verse stuff, we've got an Across the Spider-Verse ending explained and a guide explaining how to watch Across the Spider-Verse.
What's more, we have two features about why the most popular Spider-Man variant is missing from the Spider-Verse 2 trailer and explained why you shouldn't expect Spider-Verse 2 to have a happy ending.
We've also got a breakdown revealing everything you'd possibly want to know about the Spider-Man 4 release date. Finally, if you're not into all this superhero stuff, we have a guide to all the new movies coming in 2023 for you to enjoy.
Across the Spider-Verse review
OK we had to give it five stars but in our hearts we all know what the real score is.