Kurt Sutter's Western epic just got an exciting update, with Variety reporting that Gillian Anderson just got cast as the lead. Entitled The Abandons, the new Netflix series is the latest project to be spearheaded by the Sons of Anarchy creator.
According to Variety, Anderson will play the shrewd and "ruthless" Constance Van Ness, "who inherited her husband's mining fortune, then doubled it." In the official character description obtained by the outlet, the TV series lead is also described as being surrounded by a "network of political allies."
"For her, power, wealth, and lineage trumps all," the description adds. Anderson will be joined by previously-announced cast member Lena Hedley, whose character, Fiona, is described as someone who is "driven by a higher purpose – and a strong-willed Irish temper."
Reportedly, Anderson's deal with the streaming service was in the works prior to the 2023 Writers Strike, but was only recently finalized. This will be Anderson's third major role with Netflix after being part of both The Crown cast and Sex Education cast.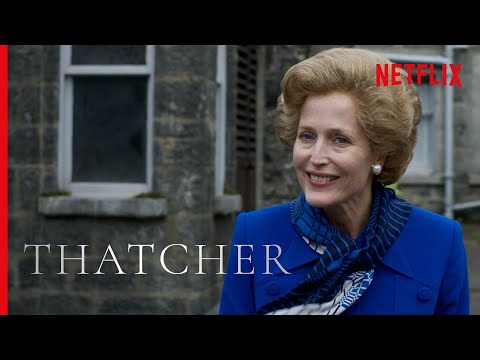 Not much is known about the plot of The Abandons, but we know it's going to be set in 1850s Oregon during the Manifest Destiny/Gold Rush era. According to the drama series' official description, The Abandons will focus on a group of "diverse, outlier families" who band together to fight back against the "corrupt force[s] of wealth and power" who try to force them out of their new homes.
While we wait for The Abandons, make the most of your subscription with our guide to everything new on Netflix. Or, get yourself in the Western spirit with our guides to the best Clint Eastwood movies, the Yellowstone timeline, the 1923 cast, the Yellowstone season 5 part 2 release date, the 1923 season 2 release date, the Yellowstone 6666 release date, and the 1883 season 2 release date.