The new Teenage Mutant Ninja Turtles movie is about to crash land in theatres with the boisterousness of, well, mutant ninja turtles who are teenage boys!
The Teenage Mutant Ninja Turtles: Mutant Mayhem release date is July 31, 2023, and we got some insider information ahead of the action movie's opening in our interview with director Jeff Rowe.
If you're as into new movies as you are the best comedy movies, you might be interested to hear about TMNT: Mayhem's Superbad reference that never was.
Rowe spoke to The Digital Fix about working with Seth Rogen and Evan Goldberg: "There's a scene in the movie where the turtles watch an outdoor screening of a film in a park in New York. We were like: 'Wouldn't that be cool if they were watching people watch Superbad?' We could not find 15 usable seconds of Superbad to put in the movie. So it is an extreme departure from what they've done in terms of language and the things being talked about."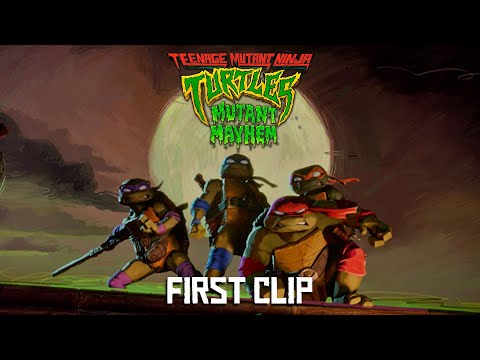 "The other main characteristic of their work, the reason I think Superbad is so enduring and lovable, is that they just really get human nature," Rowe adds. "They really know how to write people authentically and speak to their motivations, and that is so present in this film. I think the turtles are really relatable and I don't think we would've got there without their influence."
The issue was finding a scene in Superbad to recreate that wouldn't affect the film's age rating, "it was like: 'OK, wait, one, two, three… no!'"
For more of the best movies coming to cinemas in the near future, check out the Spider-Man: Beyond the Spider-Verse release date. We've also got lists of the best animated movies, best cartoon characters, and best family movies to enjoy. We also have a fun story about TMNT's 80's inspiration.