Is Talk to Me streaming? Scary season will soon be upon us. Most of the blockbusters have been and gone, which means it's time for things to start going bump in the night at multiplexes all over the world and, in the case of Talk to Me, in your own home.
On that note, Talk to Me is the directorial debut of Aussie twins Danny and Michael Philippou. It arrives as the latest chapter in a long tradition of A24 bringing us the best horror movies of recent years, whether it's The Witch, Midsommar, Green Room, or even Tusk. Remember that one? But Talk to Me is now the highest-grossing movie out of all the A24 horrors, so that's a major reason to make sure you've seen it.
This tale of supernatural torment following a dark little game involving an embalmed hand seems like one of the new movies horror fans should be most excited about in 2023, as we explained in our Talk To Me review. So let's take a look at how to watch Talk to Me, including if it's available on the best streaming services.
Where can I watch Talk to Me?
Talk to Me has just become available on digital platforms, meaning you can watch it from the comfort (and safety) of your own home. Just don't be messing with any cursed hands, okay?
We love the best A24 movies, and we're super excited to see that Talk to Me can now be bought digitally to be watched again and again.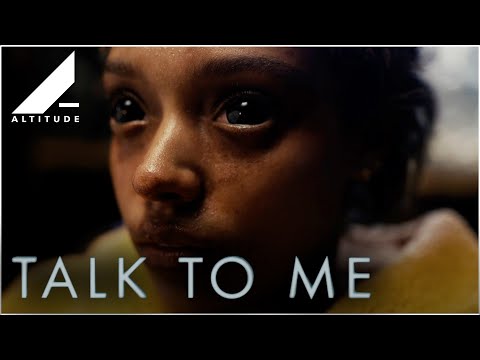 Is Talk to Me streaming?
Talk to Me isn't available to streaming subscribers right now, but we imagine it will be by the end of 2023, or even by Halloween.
It's arguably the most successful horror movie of 2023, so we're thinking that A24 will want to get this out on streaming by Halloween. We're not sure which streaming platform will host Talk to Me just yet, but we'll keep this guide updated as soon as we have an update on that front.
Is Talk to Me on Netflix?
Talk to Me isn't on Netflix yet, but keep your eyes peeled as it might well make it there soon.
We'll let you know if Talk To Me joins the catalog of the best Netflix movies. In the meantime, check out everything else that's new on Netflix this month, and don't miss all the best Netflix horror movies, either.
Is Talk to Me on Disney Plus?
Talk to Me isn't on Disney Plus, and we'd be very surprised to see it show up there any time soon.
Disney and its other companies had no involvement in the film, so Talk to Me is unlikely to join the best Disney Plus movies for now. Don't worry — there's still plenty new on Disney Plus for you to get lost in.
Is Talk to Me on Prime Video?
Talk to Me isn't available for free on Amazon Prime Video just yet, but you can currently buy it on the platform.
Right now, you can buy the movie for $19.99. That means it'll be yours to own, so we recommend you add it to your basket to be ready for Halloween when it comes around. If you don't have an Amazon Prime Video subscription, you can sign up to one here.
Is Talk to Me on Blu-ray?
Talk to Me isn't available on Blu-ray yet, but it'll arrive on October 3, 2023.
It'll also be available in 4K! The Blu-ray comes with plenty of special features, including an audio commentary by the directors, deleted scenes, and a Q+A. All that sounds like it's worth investing in if you're a horror nerd like us.
We've got plenty more on this horror gem, including a Danny and Michael Philippou interview and the Talk To Me ending explained. You can also learn more about the Talk To Me ghosts and look ahead to a possible Talk To Me 2 release date.
For more terror, find out why 2023's best horror villain is in your house right now and learn about how FNAF could be the start of an exciting horror movie trend. There are also some great 2023 movies on the way for horror fans, so look out for the Five Nights at Freddy's movie release date and the Saw 10 release date.