Video game movies are currently all the rage, with the Super Mario Bros Movie just the tip of the iceberg in terms of what we can expect coming down the pike. One genre that has huge untapped potential when it comes to video game adaptations is the horror movie, with Resident Evil and Silent Hill being the only relatively 'successful' franchises so far. Five Nights at Freddy's could be about to change all that.
Jason Blum and James Wan are two powerhouses of the horror scene, and they are behind The Conjuring universe – which is the highest grossing horror franchise to date – bringing in over $2 billion so far. They are currently promoting Insidious 5, which is part of another highly successful franchise.
Speaking to Discussing Film about horror video game adaptations, Blum said; "Well, I think the right video games make great source material for movies. I mean, you saw that even with the Super Mario Movie. It's a different genre, but it was an amazingly successful movie." Super Mario Bros is by far the highest grossing movie of 2023 so far, having made $1.34 billion, which is $500 million more than the number 2 movie (Guardians of the Galaxy 3).
Blum continued; "And I certainly hope that's the case [with Five Nights at Freddy's]. James [Wan] is actually a big gamer and we have a games division of our company that we've been working on. I'm definitely looking forward to finding more games that are popular and that we could turn into horror movies."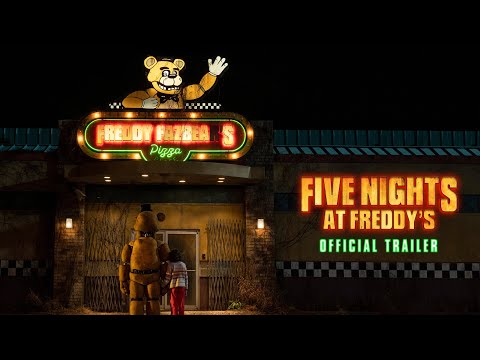 On the low budget end of the scale, we have an adaptation of Creepypasta YouTube video The Backrooms to look forward to. There's also a Death Stranding movie coming, as well as Ghost of Tsushima and Bioshock – which all crossover into horror themes at times. The success of The Last of Us HBO series also shows that there's a massive appetite for horror game adaptations.
Check out our guide to the best ghost movies and the best zombie movies.