When it was first introduced, there were a lot of raised eyebrows pointed in its direction, but the streaming platform now stocks some of the finest films and TV series — our list of the best Disney Plus movies proves it.
Disney Plus might have the image of a streamer you slap on to keep the kids entertained (Moana will never fall off those charts) but it's also home to many a franchise: it has the Star Wars movies in order, all the MCU characters you can think of, and plenty of Disney Plus shows to keep us busy. But here are the best movies on the service.
The 8 best Disney Plus movies:
The Muppet Christmas Carol
WALL·E
Iron Man
Lilo & Stitch
Star Wars: A New Hope
Frozen
Nomadland
The Banshees of Inisherin
8. The Muppet Christmas Carol (1992)
A yearly treat that goes down like a hot chocolate on a cold winter day, The Muppet Christmas Carol is one of our favorite Christmas movies. There are many adaptations of the Charles Dickens classic out there, but none are as creative, warming, or absurd as this.
When Michael Caine's Ebeneezer Scrooge is visited by three spirits on Christmas Eve who warn him of his soul being in danger, he begins a journey through time that changes him fundamentally.
There are tiny fuzzy frogs, strange doll-like girl ghosts, and plenty of catchy singalongs on the way to Christmas morning.
7. WALL·E (2008)
A moving, cute, and surprisingly romantic trip to a future Earth destroyed by humans, this adventure follows a little garbage disposal robot who dreams of bigger things.
When he meets Eve, another robot, the unlikely pair face danger, existential threats, and an uphill battle that sees them trying to convince humanity to try again.
WALL·E is about planting new seeds in the wake of failure, imbuing life with meaning, and appreciating the little things that make us lucky to be alive.
6. Iron Man (2008)
If you're going to dive into the Marvel movies in order, you might as well start at the beginning. 2008's Iron Man is the ideal way to introduce a B-tier hero to the big screen, creating the legend we now know would come to dominate the box office.
The boisterous, swaggering, bombastic superhero flick is still one of the best Marvel movies ever made, with a deliciously arrogant performance from Robert Downey Jr. and enough over-the-top action to keep you hooked for the many new movies to come after.
It's the simplicity of the story that makes it stand the test of time. The MCU has a bogged-down feel to it these days, while Iron Man was able to do its own thing in isolation.
5. Lilo & Stitch (2002)
Easily one of Disney's best animated movies, Lilo & Stitch is a heart-warmer through and through. Though the film might be led by a hyper-violent alien experiment who comes to Earth filled with rage, it's the ultimate ode to chosen family and celebrates loved ones.
From the touching, messy dynamic of Lilo and Nani to its original music, this cyan-blue Hawaiian tale is a beloved childhood classic for good reason.
The classic Disney loveliness with a sprinkle of intergalactic action for good measure, Lilo & Stitch deserves to be much more fondly remembered than it is. Ohana indeed.
4. Star Wars: A New Hope (1977)
You know how good Star Wars is. But in case you need a refresher, A New Hope is a classic that kickstarted one of the most iconic franchises ever. It's the perfect example of a hero's journey and, to this day, fills us with excitement and imagination.
The film follows Luke Skywalker on his journey towards being a Jedi and introduces us to the villainous Darth Vader. Mysterious forces, a fascist Empire, and evil cloud the future A New Hope sets up.
If you're a sci-fi fan who somehow has never stepped foot into a galaxy, far, far away, please be our guest.
3. Frozen (2013)
Since its release in 2013, Frozen has become an essential part of the Disney canon, and not just because Let it Go had car radios in a chokehold for an entire year.
The story, which is derived from the fairy tale of The Snow Queen, follows sisters Elsa and Anna. When the former's ice powers overwhelm her, they must come together to learn about self-acceptance, the toxicity of repression, and how to mine strength from those closest to us.
The musical is as charming as the day it was released, and an ode to familial love that isn't afraid to poke fun at the clichés of its Disney Princess predecessors. If you can put up with Olaf (and by now, you're bound to know), then Frozen is a gem to re-watch.
2. Nomadland (2020)
You might not expect Disney Plus to be a purveyor of indie cinema, but the Hulu distribution of Chloe Zhao's Nomadland proves the opposite.
The movie follows Fern, a woman who packs up her life to travel the American West in the wake of tragedy during the Great Recession. Nomadland is a credit to the Earth and the nomadic lifestyle that reminds you not only of your part to play in your community but also of Zhao's incredible directing talent.
The gorgeous, sprawling Best Picture winner might be best suited to the big screen, but streaming is the next best thing.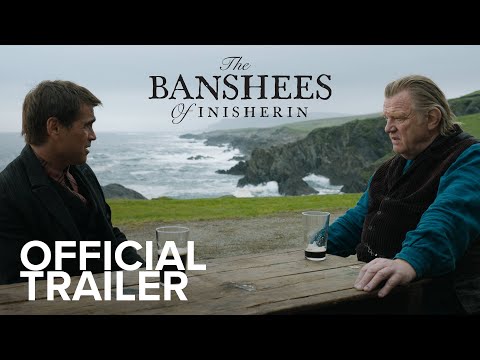 1. The Banshees of Inisherin (2022)
Another Hulu winner, The Banshees of Inisherin is Martin McDonagh's greatest work, and given the caliber of his previous output, that's saying a lot.
In this black comedy-turned-tragedy movie, McDonagh reunited Colin Farrell and Brendan Gleeson from In Bruges to staggering effect, and this time the duo plays a pair of friends who don't stay friends for very long.
The movie is shockingly funny until it turns achingly sad, and throughout the story, each actor gives a career-best performance. We can't wait to see what he does next. For more, here is our The Banshees of Inisherin review.
Those are the best movies on Disney Plus! If you want more options, you can always take a look at our list of the best Disney Plus shows or what's new on Disney Plus.