How long is Talk to Me? Horror movies can be nasty. So when you're hiding behind your hands and trying hard not to look uncool, you may be wondering how many minutes of torture you have left to endure.
Talk to Me, the directorial debut of Danny and Michael Philippou, is one of the best ghost movies in recent years. In fact, it may just be one of the best horror movies we've seen recently, and that's saying something. (In short, this is one of the summer's new movies you don't want to miss.)
The tale of teenagers becoming high off the rush from ghost possession is original and entirely gripping. Whether you can't stand the scares and want it to be over, or you never want the wonderful new horror to end, we've got everything you need to know about the Talk to Me runtime.
How long is Talk to Me?
Talk to Me clocks in at 1 hour and 35 minutes. The last movie you saw may very well have been Christopher Nolan's Oppenheimer, which is three hours long, so this is blissfully short in comparison.
It's not unusual for the best movies of the genre to sit at the 90-minute mark, so this checks out. That said, we thought Talk to Me was excellent (as discussed in our Talk to Me review), so maybe a few extra minutes wouldn't have gone amiss! But you know what they say: always leave them wanting more.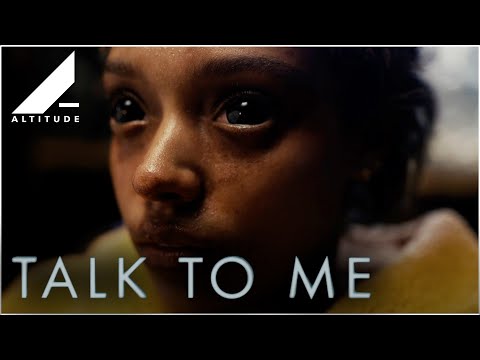 For some all-nighter horror marathons, take a look at how to watch The Conjuring movies in order and how to watch the Insidious movies in order. You can also find out what's to come with The Exorcist: Believer release date and Saw 10 release date. (Don't miss our list of the best A24 movies, too!)
Or, for more on the new Aussie nightmare, take a look at our guides to the Talk to Me ending explained, the Talk to Me post-credit scene, and everyone who dies in Talk to Me. And, if you're feeling a little scared after your viewing, we've got your back with our feature on how to be a final girl in 2023.