Here's everyone who dies in Talk to Me. It's a movie about a ghostly embalmed hand. It's also a movie about some irresponsible teenagers who take a party trick way, way too far. Obviously, there's going to be a few fatalities.
Talk to Me, one of 2023's best horror movies (read our Talk to Me review if you don't believe us!), deals with the classic trope of possession and takes it to a whole new, unpredictable level. When a group of teens come across a haunted hand that once belonged to a medium, they use it to connect with the dead and get a drug-like adrenaline rush at parties.
But, as is the way, things go a little too far when The Hand lets in some nasty spirits from the ghost realm. Those pesky kids! So, who meets their maker in one of this summer's most shocking new movies, and how do they go? Here's our guide to everyone who dies in Talk to Me. (Major spoilers ahead, obviously.)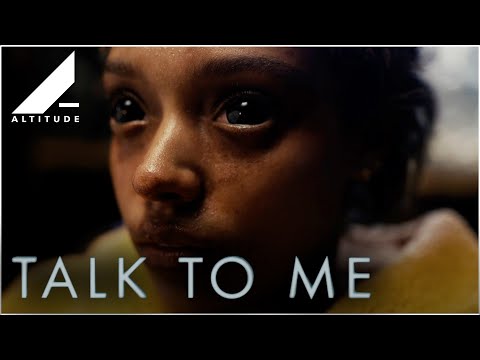 Duckett
The ghost movie's opening scene is a shocking one. Cole (Ari McCarthy) goes to a house party in search of his brother, who isn't answering his phone. We know something is wrong; we just don't know what. When Cole breaks down a bedroom door, his brother Duckett (Sunny Johnson) is sitting on the bed.
He's pale, shaken, and looks completely…well, haunted. Seriously, he's muttering nonsense. When Cole tries to escort him out, he's forced to yell as a group of teens all filming the experience. Then, out of nowhere, Duckett grabs a knife and stabs Cole. The teens scream and scatter, leaving the shot lingering on Duckett. Then, he stabs himself in the eye. Gruesome stuff.
Cole lives and is eventually found by the main cast later in the movie for some explanation, where it's revealed that Duckett became addicted to The Hand. We're guessing those ghosts managed to worm their way in and drove him to insanity. Or, based on the movie's own lore, they killed him in order to have full possession of his body. Either way, he's a goner.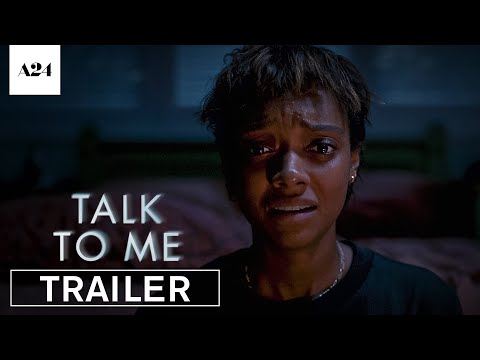 Max (…maybe)
Max (Marcus Johnson) is Mia (Sophie Wilde)'s dad. He's somewhat absent for most of the movie, his face usually hidden by shadows to represent the distance they both feel from each other following her mother's death. But the two eventually connect, having a heart-to-heart. However, Mia is obsessed with The Hand and quickly runs into her bedroom after she starts having visions of her dead mother's ghost.
Max starts banging on her door. Basically, we're never quite sure if what Mia is seeing is real or is a manipulation by part of her evil ghostly mother. Is Max knocking softly, concerned, or is he pounding hard, determined to break it down? Eventually, he gets in, and the ghost of her mother is telling her that he's a spirit in disguise. When Max and Mia get into a tussle, she grabs a pair of scissors from the floor and stabs him in the neck.
Max, confused and heartbroken, collapses and bleeds out on the floor. Mia then flees to the hospital where Riley is, leaving Max to die. A traumatized Jade will find his body later on when she comes to pick up Mia. He's still breathing, but injuries like this can only result in death, right? We never actually see him die (the movie's point of view becomes a little unreliable towards the end), but the fact that Mia sees him in the afterlife version of the hospital suggests he doesn't make it, in our opinion.
Mia
Mia's death forms the climax of the Talk to Me ending and essentially brings about the trauma and haunting that follows her throughout. After Mia becomes manipulated by The Hand throughout the course of the movie, the spirit of her mother convinces her to kill Riley so she can look after him. So Mia takes him, wheelchair-bound, to the highway across the street from the hospital.
Somehow, Mia inside manages to regain control for one last time, so before she can push him into oncoming traffic, she ends up throwing herself into the road instead. She's struck by a car and ends up dying, and her last moments involve her spiritual self wandering through the hospital, following the ghost of her dad. Bad times, though, since Mia is then doomed to spend eternity suffering in the same hell that the rest of The Hand's spirits live.
What a bummer. See what other horrors are soon coming our way with The Exorcist: Believer release date and Five Nights at Freddy's release date. Or, if you're not ready to let go of Talk to Me, you can take a look at our guides on how to watch Talk to Meand if there's a Talk to Me post-credit scene. You can also take a look at our lists of the best body horror movies and best monster movies for more scares.
And, if you want to find out more about the best movies of 2023, take a look at our Barbie review and Oppenheimer review.