Does Talk to Me have a post-credit scene? Directed by Danny and Michael Philippou, one of the most exciting horrors of the year is almost here. But while we are all excited for some jump scares, fans are curious to know if Talk to Me has a teaser after its credits roll.
Talk to Me has already taken the world by storm with its first reactions dubbing it one of the best horror movies of the year from multiple critics. In fact, in our Talk to Me review, we also sing the flick's spooky praises, calling it an "impeccably executed" treat for film fans. With its gore and supernatural story about a ghost summoning a severed hand, what is not to love?
However, you may be wondering if Talk to Me follows the trend of most new movies in 2023. Is there an after-credits scene? Do you need to plan bathroom breaks? Well, here we give you a spoiler-free breakdown answering the big question: does Talk to Me have a post-credit scene or not? So buckle up and get ready to face some specters down below.
Does Talk to Me have a post-credit scene?
Nope, Talk to Me doesn't have a post-credit scene, so you don't have to worry about planning bathroom breaks to stay for an extra 20 minutes.
This is great news since, let's be honest, the new movie's 95-minute runtime is perfect. And don't worry, folks, just because there aren't any after credits in what many critics are calling the best ghost movie of 2023, that doesn't mean there won't be a sequel.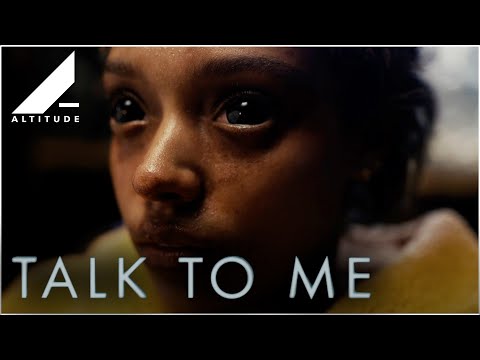 Without giving anything away, let's just say that Talk to Me's ending is pretty clear that the story isn't totally over yet and that Talk to Me 2 is very much a possibility, with or without a post-credit scene.
Talk to Me hits cinemas on Friday, July 28, 2023. For more on the new movie, check out our guide breaking down how to watch Talk to Me.
We also have plenty of information about all the new horrors of 2023 with our guides on everything you need to know about the Saw 10 release date, the Five Nights at Freddy's release date, and The Nun 2 release date.
Or if you are after some classic picks instead of spooky releases, here are our lists of the best movies of all time and the best monster movies ever made.