Is Senator Xiono evil in Ahsoka? Star Wars has never had a problem with politics. Ever since the earliest days of the franchise, George Lucas has woven real-world issues through the fabric of his sci-fi storytelling. Ahsoka is very much following in those footsteps.
It's a different kind of Senate representing Star Wars politics in the new Star Wars series, with the New Republic emerging to fill the power void after the Galactic Empire fell. Some of the best Star Wars characters are in place to make this new politics work, but not everyone in the Ahsoka cast seems to have the best motives. Perhaps they've watched the Star Wars movies in order too and know how powerful the dark side can be?
That brings us to Senator Xiono. He could just be a convincingly terrible politician or he could be about to join the best Star Wars villains. So is Senator Xiono evil in Ahsoka? Let's have a look at the evidence presented in the best TV series around today for Star Wars fans.
Is Senator Xiono evil in Ahsoka?
Senator Xiono is very keen to play down the threat posed by Thrawn in Ahsoka, so we wouldn't be surprised to see him revealed as a secret bad guy.
In Ahsoka episode 7, Xiono dismisses Hera Syndulla and her concerns about Grand Admiral Thrawn being a possible leader for the various Imperial factions. He is even unimpressed with the term "Imperial Remnant", suggesting that it's needlessly inflammatory now that Moff Gideon is dead and his plans have been disrupted.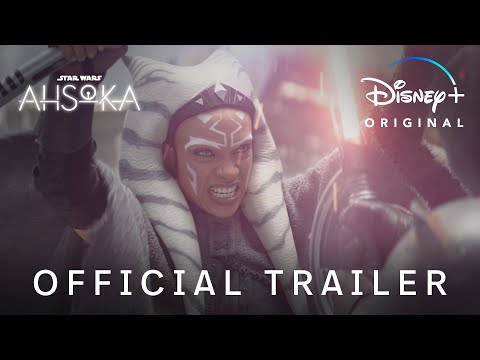 "There is no proof of any coordination between the scattered and dwindling number of Imperial forces," he says. "There is no proof of a greater conspiracy, and thus no immediate threat to this Republic."
Of course, we know he's wrong about that. We saw the meeting of the Shadow Council in The Mandalorian season 3, in which everyone was getting very excited about Thrawn being back and cracking the whip a little. Now, the big, blue baddie is on the verge of returning to the main Star Wars galaxy and causing some major issues.
But is Xiono evil or just a lousy politician? That's something we'll have to wait and see, but it certainly seems very fishy that he's so keen to send our heroes away from the threat posed by Thrawn.
Xiono's previous appearances as part of the animated series Star Wars Resistance don't necessarily prevent this either. It was Xiono's son Kazuda who was a big part of that show, but his father was very much against his dangerous decision to join the Resistance. In that show, this was framed as his desire to protect the family from danger, but it could very easily be because he's actually playing the other side.
There's just one episode of Ahsoka to go and we'd suggest that Xiono's true loyalties are unlikely to play a big part in the story. However, we'd bet that this character shows up again in future and that we find out more about whether he's nursing a dark secret.
If you want to know more about Ahsoka, take a look back at our Ahsoka episode 6 recap, learn about Asajj Ventress, and find out why Ezra Bridger refusing to use a lightsaber is important. We've also explained that Ahsoka Tano survived Order 66 in the saddest way possible.
Elsewhere, find out about the new Star Wars movies coming your way soon and look ahead to the Andor season 2 release date. Alternatively, shift franchises completely with our guide to The Marvels and the other new movies coming soon, as well as everything new on Disney Plus.