After what has seemed like an endless wait, we finally know about some of the new Star Wars movies that will be making their way to cinemas in the next decade or so. These Star Wars movies have the task of banishing the memory of The Rise of Skywalker, which is frankly nobody's favourite trip to the galaxy far, far away.
One of the new movies is due to be written and directed by Dave Filoni, who was responsible for some of the best animated series ever with The Clone Wars and Star Wars Rebels. He has since been a driving force behind the Star Wars series on Disney Plus, including The Mandalorian.
Filoni's movie will draw together the threads of the "Mandoverse", which we will know more about in the wake of the Ahsoka release date this summer. And as for inspiration, Filoni is looking to the Star Wars prequels.
Speaking to Rotten Tomatoes, Filoni said that a particular moment from the 2005 movie Revenge of the Sith has informed his thinking for what his movie should be. "There's a treasure of things to draw from, not just within our own series, but in the bigger galaxy," said Filoni.
He added: "When I saw the opening of Revenge of the Sith and the starfighters came over the bow of the ship and revealed this massive battle, I'm like: 'This is it. This is the movie that I want to see right here'."
The scene Filoni is referring to takes place right at the beginning of the movie and involves some of the best Star Wars characters, including Obi-Wan Kenobi and Anakin Skywalker, leading an outer space dogfight above Coruscant in an attempt to rescue Chancellor Palpatine.
It's a thrilling start to what many consider to be the best movie of the prequel era. And let's face it, that's not a particularly high bar.
Filoni has always spoken fondly of the prequels, and it's intriguing that he's looking to one of the best Star Wars scenes from that era as a key inspiration for his own debut as a big screen director.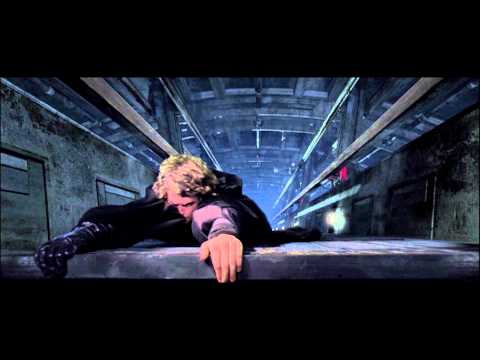 To find out more about Filoni's work, check out our The Mandalorian season 3 episode 8 recap and our piece about how The Mandalorian season 3 stuck the landing.
For more from the world of Star Wars, check out the best Star Wars villains, the best Star Wars aliens, and the best Star Wars droids. Or look ahead to the future with the Star Wars Skeleton Crew release date, the Andor season 2 release date, and the Tales of the Jedi season 2 release date.