By now, if you enjoyed Andor season 1 you're probably aware that when the Andor season 2 release date finally comes along it will mark the conclusion of the Disney Plus Star Wars series. Tony Gilroy, the creator of the sci-fi series prequel to Rogue One, has made it abundantly clear that season 2 will be the end of Andor, and that its final shot will lead directly into the Star Wars movie.
Naturally, this has been a source of disappointment for some Star Wars fans. Andor was widely considered to be one of the best TV series of 2022 with its tense spy-thriller atmosphere, and its excellent story arcs. While focusing on Diego Luna's Cassian Andor, it also told the tales of plenty of new Star Wars characters, like Dedra Meero, Syril Karn, Luthen Rael, and Kino Loy and brought something fresh and exciting to the franchise.
One person who is looking forward to the end of Andor, however, is Diego Luna himself. Speaking with Variety, Luna explained that he's happy Andor is coming to an end so soon (rather than dragging out over multiple seasons) because it will be good for his mental health.
"This is the last season for Andor. It is just a two-season show, which is really important for my mental health. But knowing this is the end, I want to enjoy it and get the best out of this experience."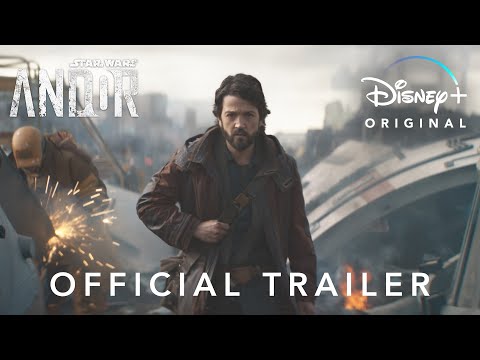 It's not too hard to imagine the pressure that must come with being the lead of a Star Wars series, even when the reception is so overwhelmingly positive. And, some fans will be glad that the show ends on a high rather than overstaying its welcome, while Luna makes it clear that he's still going to be giving the thriller series his all.
Andor season 2 is expected to go deeper into the lore of the Rebellion, and Cassian Andor becomes an official agent against the Galactic Empire. We can't wait to see it, and all good things must come to an end.
For more on Star Wars, check out our guide to the Andor cast and learn more about Luthen Rael's ship. Or, keep up to date with The Mandalorian season 3 by taking a look at our guide to Gorian Shard and find out when The Mandalorian season 3 is set in the Star Wars timeline.