Ahsoka Tano has been a fan-favorite among the Star Wars fandom for years, first appearing in the animated movie Star Wars: The Clone Wars before becoming a key character in both the Clone Wars animated series and its follow-up, Star Wars: Rebels.
So, when she made her live-action Star Wars debut to much fanfare in The Mandalorian season 2, it was clear that it was only a matter of time before Ahsoka, one of the best Star Wars characters, would be heading a spin-off series of her own.
So far, Ashoka Tano's solo outing is proving to be one of the best Disney Plus shows, and has been mostly well-received among fans — with Hayden Christensen reprising his role as Anakin Skywalker in Ahsoka episode 5 being an especially stand-out moment for the fandom. But even the Jedi are no match for the best TV series on Netflix: Aaron Korsh's Suits.
The Neilson charts, which collate the viewing figures of series across various streaming services, had good and bad news for Ahsoka. For the week of August 21 to August 27, the first two episodes of the Star Wars series racked up 829 million viewing minutes and fought their way to No.5 on Neilson's overall most-watched list and No.2 on their most-watched original streaming originals list.
But here comes the not-so-good news. For the tenth week running, Suits topped Neilson's most-watched chart, amassing over 2.6 billion viewing minutes across Netflix and Peacock.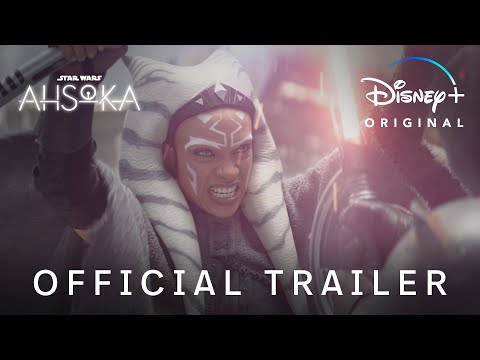 Considered by critics to be one of the best drama series of all time, Suits follows maverick Mike Ross who, despite being a college drop-out, is hired by Harvey Specter to become an associate at a prestigious law firm. The series ran for nine seasons between 2011 and 2019, but despite ending four years ago, it's proving to have enduring popularity.
Meanwhile, Ahsoka, which is due to drop its penultimate episode on September 26, follows Ahsoka as she reunites with allies like Hera and Sabine Wren in an attempt to track down and thwart one of the b best Star Wars villains, Grand Admiral Thrawn.
It remains to be seen how the rest of the sci-fi series performs on the Neilson charts, but if it wants to beat Suits, it has a long way to go.
For more on Ahsoka, check out our Ahsoka episode 6 recap and feature on why, unfortunately, we just don't care about Thrawn that much. Or, go back to the start of the Skywalker Saga by watching all the Star Wars movies in order, or by catching up on our articles breaking down all the Star Wars cast members and new Star Wars movies.
Legacies are important in the galaxy far, far away, and moving forward, they'll be a big part of the DCU too. So with that in mind, here's what we know about Superman Legacy.