You knew, once Hayden Christensen appeared in the previous episode, that this one would be something. A wave of cinema screenings compounded the idea we were about to get one of the bigger swings of Ahsoka. The Clone Wars in live-action and some acceptance of the past – a classic Star Wars motif – make 'Shadow Warrior' an emotive viewing experience, though some aspects don't hold together.
In the World Between Worlds, Anakin and Ahsoka move to finish her training through revisiting the start of their relationship in Star Wars: The Clone Wars. He puts her back into the thick of battle in the Star Wars series, surrounded by laser fire in the fog of war. Literal fog, by the way – the whole scene is shrouded in a dust storm.
Nonetheless, a young Ahsoka follows Anakin closely, hanging on his every word. They discuss what he's attempting to show her, pushing through other notable events from Ahsoka's time as a Jedi apprentice.
The clipshow ends on the siege of Mandalore, one of Ahsoka's most vivid memories from this period. Anakin commends how she handled everything, even if she carries resentment over it all. They don't reconcile, but they do acknowledge a shared bond built on extremely difficult and tumultuous circumstances.
Revisiting the Clone Wars seems obvious in retrospect, considering Dave Filoni is in charge. Given the opportunity, why wouldn't he put some choice scenes from one of the best animated series in live-action? The journey down memory lane evokes some powerful emotions about what was and what could've been.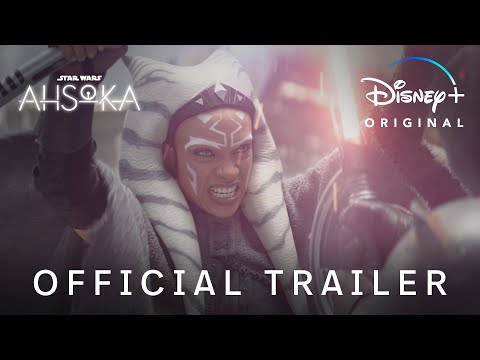 Anakin wasn't always Darth Vader, and especially when he had Ahsoka, there was a twinge that maybe, just maybe something else might happen. But this story only goes one way, and Ahsoka chooses to reject Anakin as she did the Jedi order, knowing that another path must be forged if she is to reclaim the future.
They have a lightsaber duel that Ahsoka wins, confronting and slaying her fractured memories so that she may return to the land of the living. These sequences are well deployed to garner a hearty response. The heartache is real seeing Anakin meet his padawan again, just like it was when Obi-Wan Kenobi apologized to Vader in his Disney Plus show.
But there's cynicism too. Filoni's trotting out the hits because he knows they'll get applause. The Clone Wars will always be something that makes many fans cheer. To what end are we examining the past, though? Christensen continues his redemption tour – deserved and overdue – yet, where's Ahsoka actually going?
I thought we were heading towards Thrawn, and in the latter half of the episode, that becomes the primary focus again. Hera Syndulla and her son retrieve Ahsoka's body and revive her. The starmap broken thanks to Baylan, Ahsoka decides to use the space whales to jump through hyperspace, in the hopes that'll land them in the same area as Sabine.
Ahsoka seems hellbent on doing everything except the thing that was established in the opening episode. Now we'll have even less time with the dude Filoni's set up as one of the scariest and best Star Wars villains.
I don't care about Thrawn as much as he does, and I'd have been happy with Ahsoka and Anakin being the whole show. But at least we're seeing plenty of the space whales.
If this has you in the mod to dig back into the ways of the Force, check out our guides on the Star Wars movies in order and the Ahsoka cast.
Ahsoka episode 5 recap
Ahsoka revisits the Clone Wars for an emotional episode that makes the overall show feel distinctly aimless at this point.