We are all wondering who Marrok is in the latest Star Wars show, and fans of Ahsoka reckon they've got him all figured out. Unfortunately, if your guess is that Marrok is actually Starkiller from the Force Unleashed games, we have bad news for you. Here's why the theories about one of the best Star Wars characters from Ahsoka simply cannot be correct.
Ahsoka is currently vying for its place among the best Star Wars series of all time. Whether it will win us over in the second half of its run on Disney Plus remains to be seen, but we are certainly intrigued so far.
The show may be all about Ahsoka Tano, but our attention is very much glued to Inquisitor Marrok, who we know very little about at this stage. Fans have been putting forward their theories, and the big question is, is Inquisitor Marrok secretly Starkiller?
There is plenty of evidence to suggest he could be. First of all, Marrok is voiced in the Ahsoka cast by Sam Witwer. And guess who Witwer voiced previously? That's right, Starkiller, from the non-canon Force Unleashed games. Even before the Ahsoka release date came around, Star Wars fans suspected Starkiller could make an appearance.
Plus, Starkiller's real name is actually Galen Marek. Sounds a lot like Marrok, right? Looking at when Ahsoka takes place in the Star Wars timeline, it's all feasible, too. But, that's where the supporting evidence ends, sadly, and now a Reddit post has debunked the whole thing. ItsJustCasey claims that those who think Marrok is Starkiller, are forgetting "who Starkiller was."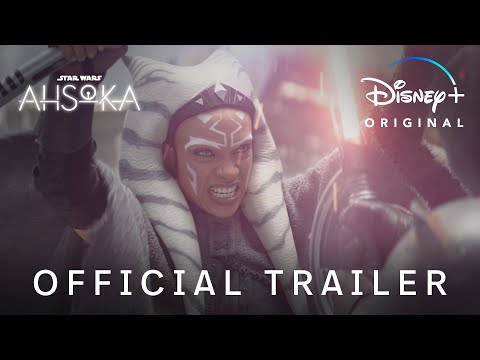 For those who aren't aware, Starkiller was the secret Sith apprentice of Darth Vader. ItsJustCasey adds: "I seriously doubt Vader would've put his 'secret apprentice' among other Inquisitors just like that. Literally, the only way I see him being a Starkiller is if he was just an underpowered clone of the original Starkiller, but that would just be kinda lame honestly, and only would be done out of pure fan service."
While the idea of seeing Starkiller return in live-action sounds cool on the surface, this theory has a point. We love how powerful Starkiller is in the games, and to see him degraded to the rank of an Inquisitor would be a little odd. Let's hope, whoever this character is that's causing so much trouble for Ahsoka and Sabine Wren, it's someone who is actually relevant to the story, rather than a good old-fashioned Star Wars cameo shoehorned in for the sake of it.
For more from the galaxy far, far away, learn all about the Galactic Empire or the Rebellion, or the best Star Wars villains like Emperor Palpatine and Grand Admiral Thrawn. Alternatively, find out what we know about the new Star Wars movies on the way and the Andor season 2 release date, or simply discover the best way to watch the Star Wars movies in order.