If you've been watching the new Ahsoka series, you may be wondering how the show will play into the wider world of Star Wars. It's too soon to tell whether Ahsoka will be one of the best Star Wars series, but there is a possibility that the show could forever change the course of history in the galaxy.
Ahsoka Tano is one of the best Star Wars characters around, so when we heard the legendary Jedi was getting her own Disney Plus show, we were delighted. We are approaching the halfway stage of the series, and so far the Ashoka cast has done a decent job of entertaining us, without disturbing the balance of the Force too much.
Watching the Star Wars movies in order can be a confusing task as it is, but now, a Reddit theory suggests Ahsoka and Baylan Skoll could be set to drastically alter the very fabric of space and time.
Reddit user TheJ0kerIsBack wrote: "What if Baylan (along with Ahsoka) discover a way to access the World Between Worlds and we see 'what ifs'. So like previous 'leaks' suggest we see a Mustafar scene with Ahsoka vs Anakin. What if, after both of them witnessing this, Ahsoka accepts she can't change the past, but Baylan attempts to stop Order 66 from happening. Which makes Ahsoka kill him to stop him altering the canon events?"
It's a fascinating theory, but the comments section on the post seems to suggests this is not something Star Wars fans would particularly want to see. While multiverses and time travel movies have worked for the MCU (depending on who you ask), it appears the idea of messing around with the events of the Star Wars movies would be a step too far.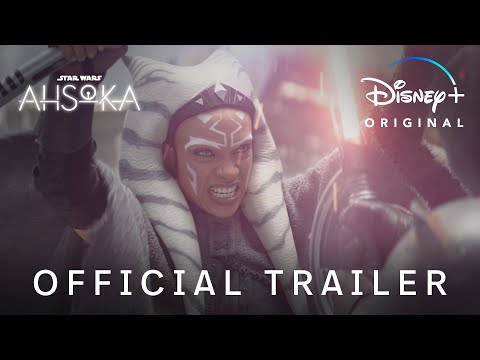 Fellow Redditor Expensive_Plant_9530 explains how the World Between Worlds, or the Vergence Scatter, does not actually allow people to change the future, as it were. Instead, it creates "a self fulfilling closed loop." Anything that anyone does when they go back in time, has already, technically, happened, and was always going to.
Now, that doesn't necessarily mean that we won't see the original theory come to fruition in the show. We may well see Baylan attempt to alter the course of history, because he doesn't quite understand the World Between Worlds like Ahsoka does. Perhaps, he'll do for someone what Ezra did for Ahsoka and create another closed loop within the established timeline.
Only time will tell, and we can't wait to find out how this all plays out. Until then, why not dive into our list of the best Star Wars villains or the best Star Wars droids. Alternatively, learn all about the Sith, with bad guys like Darth Vader and Emperor Palpatine. And while we are thinking about the future, here's all we know about the Andor season 2 release date, the new Star Wars movies, and The Acolyte release date.