Strange New Worlds has been a real treat for Star Trek fans and the season 2 finale came with an added bonus – the introduction of Scotty. One of the best TV series in the Trek universe, SNW already comes with a fair amount of nostalgia, and now we can't help but wonder about more of the best Star Trek characters showing up in the future.
We're already looking ahead to the Strange New Worlds season 3 release date and the prospect of adding more faces from the past in addition to the new Scotty actor when one of the best sci-fi series on Paramount Plus continues.
Fortunately, showrunners Akiva Goldsman and Henry Alonso Myers have been talking to Variety about the future, and about whether they might bring in more big names from the Star Trek timeline.
Goldsman said: "The longer we stay on the air — do we still say that? — the longer we stream, the longer we do whatever it is we do to let people watch us, the more likely it becomes. Given our druthers — because Henry and I are both greedy and gluttons for punishment — we'd go right into the TOS era and see what happens. So, if we're around long enough, sure."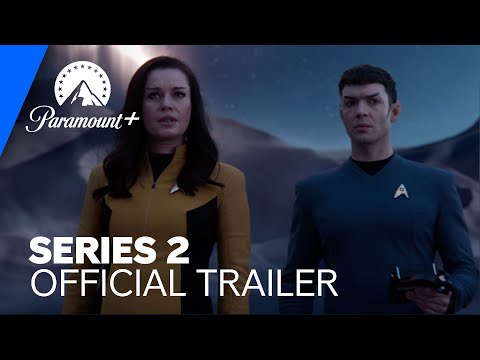 Myers, meanwhile, promised that "if we meet other people, they will surprise you". That's more than enough to whet our appetites for the future when we sit down to rewatch the Star Trek movies in order to prepare for what's next.
Myers added: "I try to respect everyone's approach to this. But we're not telling the story of who they are [in the future], we're telling the story of who they are now. They don't know who they're going to be. That is the unique opportunity of our show that allows us to tell these stories in ways that they haven't been told before. That's the fun of it for us."
One of the delights of Strange New Worlds is its nostalgia, of course, but also its willingness to experiment. Season two gave us a Lower Decks crossover and a musical episode, so the sky's the limit for season three. Challenge accepted? We hope so.
For more on Strange New Worlds, check out our detailed guides to the Gorn Hunter and Destroyer ships, the USS Kelcie Mae, and the Gorn Hegemony. We've also explored how William Shatner made Spock better and looked at which Star Trek captains would survive a zombie movie.
As for the future new movies and TV shows from Trek, find out more about the Starfleet Academy release date, the Star Trek 4 release date, the Lower Decks season 4 release date, and the Star Trek Legacy release date.