When is the Star Trek Legacy release date? After the finale of Star Trek Picard season 3, there's only one thing on the minds of Star Trek fans across the world: Star Trek Legacy.
Star Trek Legacy is a potential new Star Trek series from the showrunner of Star Trek Picard season 3, continuing on the story of the Star Trek characters from the show. There's already a lot we know, and a lot we don't.
Still, there's a caveat. As Terry Matalas has said unequivocally, Star Trek Legacy is just an idea, and isn't officially in development. But, the reception to Star Trek Picard season 3 has been overwhelmingly positive, surging into the top ten streaming charts and showing the appetite for more. The cast have also been vocal on wanting to continue the story, and Star Trek Picard season 3 episode 10 directly sets up a sequel. With that in mind, here's our speculation on the Star Trek Legacy release date, cast, plot, and much more.
Star Trek Legacy release date speculation
There is no Star Trek Legacy release date, as the series hasn't been officially announced. However, with the success of Star Trek Picard season 3, we think a 2025 release isn't outside the realm of possibility.
Speaking on the status of development with Variety, Matalas said, "We want to make sure we don't rush into [a Star Trek Legacy series]. We want to make sure we do it right. That's where we're at with it, I say coyly. At the moment, there's nothing developed on it." Since then, Alex Kurtzman (who oversees the production of Star Trek on TV) has also had similar comments. "We've heard the fans loud and clear. There's obviously more story to tell. So, we'll see."
So, that all sounds suspiciously positive to us. In theory, if it were to receive the greenlight, Star Trek Legacy could begin some form of production in late-2023 to 2024, which would mean that a Star Trek Legacy release date could be as soon as 2024, or more likely 2025.
Star Trek Legacy cast speculation
Thanks to the end of Star Trek Picard season 3, we have a solid idea of who will star in the Star Trek Legacy cast. The show will likely follow Jeri Ryan's Seven of Nine and the new crew of the Starship Enterprise.
Naturally, these cast members would be joined by newcomers and guest stars, too.
The Star Trek Legacy cast would include:
Jeri Ryan as Captain Seven of Nine
Michelle Hurd as Commander Raffi Musiker
Ed Speleers as Ensign Jack Crusher
Ashlei Sharpe Chestnut as Sidney La Forge
Todd Stashwick as Liam Shaw
Yes, you read that right. If Star Trek Legacy does get made, fans will get to see Todd Stashwick return as Captain Shaw. Terry Matalas has confirmed so himself, saying: "Should there ever be a spin-off — and let me be clear, there is nothing in development at Paramount — but should one day the stars align, there was a plan from day one for Todd [Stashwick] as [Captain] Shaw to be a part of it."
Continuing, he said, "How, you ask? It's amazing. And that's all I will say. And every time Todd and I talk about it, we get chills. And no, it is not a cop-out. It's kinda incredible and moving and fresh, and I hope one day we get to do it."
So that's that, then: to the delight of fans, Captain Shaw would be back. Somehow.
Star Trek Legacy plot speculation
The Star Trek Legacy plot would continue on the story of the crew seen aboard the USS Titan (now re-named as the Enterprise-G) under the command of Captain Seven of Nine. In addition, we know that the returning Q will be keeping his watchful eye on the young Jack Crusher, Picard and Beverly's son.
That's all we know of the plot points for certain. More broadly, speaking about Star Trek Legacy, Terry Matalas has given an overview of his idea for the plot of the show.
"In case you're wondering, #StarTrekLegacy is what I'd call a spin-off show from #StarTrekPicard. A 25th Century show that explores the Last Generation and the Next…"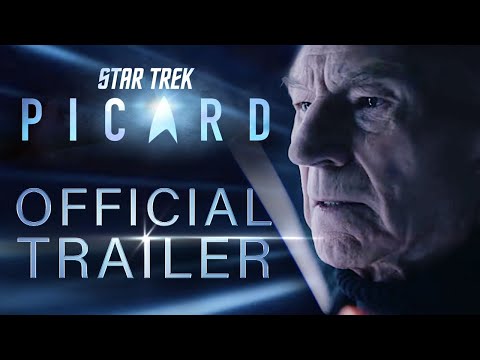 Star Trek Legacy trailer speculation
Obviously, there isn't a Star Trek Legacy trailer yet. There won't be for some time, either. If the show does get made, the trailer will be expected to drop a couple of months prior to the release, as happened with Picard itself and the more recent Star Trek Strange New Worlds season 2 (and what a trailer that was).
Where can I watch Star Trek Legacy?
Star Trek Legacy will debut on Paramount Plus and join the ranks of all the other Star Trek series if it does get made. Streaming service Paramount Plus is the home of most Star Trek content, including the Star Trek movies and Star Trek Picard.
How many episodes will Star Trek Legacy have?
Star Trek Legacy will likely have ten episodes. This is speculation, of course, but is based on the episode count of other new Star Trek series like Strange New Worlds, Lower Decks, and it's predecessor: Picard.
That's it on Star Trek Legacy for now. For more on Star Trek, check out finale thoughts with our Star Trek Picard season 3 ending explained. Or, you can take a look at our guide to the Star Trek Strange New Worlds season 2 release date and learn the five changes we think it needs to make to stay great.