What Earth is Miles Morales from? Well, a new Spider-Verse movie has hit cinemas, and it's once again lit up social media with discourse about the most exciting topic of them all, what number we assign to fictional realities.
Yeah, I'm not quite sure why this keeps happening specifically in Spider-Man films, but this is the second Spider-Man movie in a row to cause ripples online. So despite the quality of Spider-Verse 2 (Check out our Across the Spider-Verse review here), we're going to answer the burning question everyone wants to know, 'What Earth is Miles Morales from?'
What Earth is Miles Morales from?
In Spider-Verse, Miles Morales is described as being from Earth-1610, which is the same designation given to the Ultimate Comics universe.
This is slightly controversial considering the reality that Spider-Verse is set in clearly isn't the same dimension as the comic books, but we'll forgive the filmmakers on this occasion (But we'll never forgive you, Kevin Feige, the MCU isn't set on Earth 616).
Sometimes you'll see the Spider-Verse universe described in other media as being Earth-TRN700 to differentiate it from its comic counterpart, but it's never described that way in the films, so we choose to ignore it.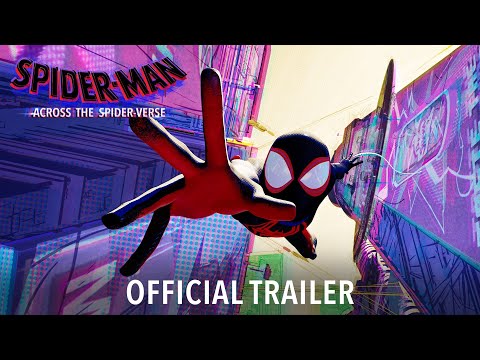 Here's a list of which Earth every Spider-Person in Spider-Verse is from:
Miles Morales is from Earth-1610
Gwen Stacy us from Earth-65
Peter B Parker is from Earth-616
Spider-Noir is from Earth-90214
Spider-Ham is from Earth-8311
Penni Parker is from Earth-14512
Spider-Punk is from Earth-138
Pavitr Prabhakar is from Earth-50101
Miguel O'Hara is from Earth-928
Jessica Drew is from Earth-538
Ben Reilly is from Earth-94
Spider-Byte is from Earth-22191
Sun-Spider is from Earth-20023
Peter Parkedcar is from Earth-53931
Pter Ptarker (Dinosaur Spider-Man) is from Earth-66
The Web-slinger is from Earth-31913
Venom is from Earth-688
The MCU's Spider-Man is from Earth-199999
The Amazing Spider-Man (Andrew Garfield) is from Earth-120703
Spider-Man (Tobey Maguire) is from Earth-96283
Spectacular Spider-Man is from Earth-26496
Spider-Wolf is from Earth-13989
Spider-Man 2211 is from Earth-9500
Ultimate Spider-Man is from Earth-751263
LEGO S[pider-Man is from Earth-133122
Spider-UK is from Earth-834
Cosmic Spider-Man is from Earth-13
Cyborg Spider-Man is from Earth-2818
Lady Spider is from Earth-15011
PS4 Spider-Man is from Earth-1048
Earth-42 is the dimension with no Spider-Man
Looking for more Spidey content? Well, why not check out all the articles we've written about Spider-Verse? We've got an Across the Spider-Verse ending explained, we've explained if Andrew Garfield is in Spider-Verse 2, broken down what we know about the new Prowler, and finally, we have a list of everyone who dies in Across the Spider-Verse.
Still, want more? No problem, we have a full Spider-Verse 2 cast list, and we've got guides explaining everything you need to know about the Spider-Man 4 release date, the Spider-Verse 3 release date, the Venom 3 release date, and the Spider-Man Freshman Year release date. Oh, and finally, we've got an article all about Earth-42. That's a lot of Spidey stuff.