Everyone who dies in Across the Spider-Verse. If there's one thing that defines the character of Spider-Man, it's tragedy, and despite not being about Peter Parker, the new movie Across the Spider-Verse is no different.
Both Miles and Gwen pay the price for putting on that Spider-Man mask, and the film explores the notion of sacrifice in a really engaging way (check out our Across the Spider-Verse review here). Still, as far as Spider-Man movies go, Across the Spider-Verse is a relatively low-body count affair.
Oh sure, we see Uncle Ben die multiple times (it's his eternal fate), but only one named character actually died during the events of this animated movie. Maybe the writers are saving all the big deaths for the finale, or maybe this is a family movie, and I shouldn't expect death at every turn. Anyway, here's everyone who dies in Across the Spider-Verse. Warning spoilers ahead.
Everyone who dies in Across the Spider-Verse
Peter Parker (Earth-65)
The Peter Parker of Earth-65 (better known as Gwen's World) died after transforming into the Lizard and battling Spider-Woman. During the fight, Peter was crushed by some falling debris and reverted back to his human form, after which he apologized to Gwen before passing away.
Sorry if you were expecting more deaths (we certainly were considering in the first movie, we got the death of Peter Parker from Earth 1610, the Prowler, and The Kingpin's family).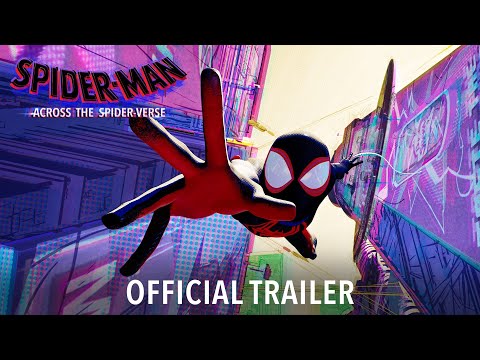 Don't worry, though, if that didn't scratch your spider-itch (I think they sell powders for that). We've got more Spider-Man content than a spider has eyes, including a guide revealing how to watch Across the Spider-Verse, and we've done our traditional Across the Spider-Verse ending explained.
That's not all, though. We've got features explaining why the most popular Spider-Man variant is missing from the Spider-Verse 2 trailer, and we've ranked all the Spider-Man actors, plus we've looked into where the 2002 Spider-Man cast is now and got a Spider-Verse 2 cast guide as well.
We also sat down with Hailee Steinfeld and Shameik Moore the other day to chat a little about the movie.
Finally, we've got an article explaining everything you need to know about the Spider-Man 4 release date, the Spider-Man: Freshman Year release date, and the Spider-Verse 3 release date. Still, if you're not into all this cape and cowl stuff, we have a list of the best movies ever made, but I should warn you there are two Spider-Man movies on there.