How does Across the Spider-Verse end? It's a good time to be a Spider-Man fan. We've just had the first gameplay trailer for the Spider-Man PS5 game, and Across the Spider-Verse is finally in cinemas.
Yes, fellow Spider-Man fans, we're not quite sure how it happened (Isn't time weird?), but the Spider-Verse 2 release date is upon us, and the film is pretty magnificent (read our Across the Spider-Verse review here). In fact, it's so good that it might be one of the best Spider-Man movies ever made.
Still, if we had one complaint about this superb superhero movie, it's that there's a lot going on, and once it gets going, it doesn't really stop. So we thought it would be useful for those who may be popped out to the bathroom or had a cheeky glance at their phone (Ring the shame bell) to explain what happens at the end of Across the Spider-Verse. Warning spoilers ahead.
Across the Spider-Verse ending explained
Across the Spider-Verse ends with Miles trapped on Earth-42 facing off against a variant of himself who never became Spider-Man and instead became his universe's version of The Prowler.
Meanwhile, on Earth-616 Spider-Gwen recruits Peter B. Parker, Spider-Noir, Peni Parker, Spider-Ham, Spider-Punk, and Pavitr Prabhakar to rescue him. But how did we get here?
Well, basically, after the events of the first movie Miguel O'Hara, aka Spider-Man 2099, has spent the last year and four months recruiting Spider-People from across the multiverse to form the Spider-Society, a group working to fix the damage done to reality by Kingpin's experiments in the first film.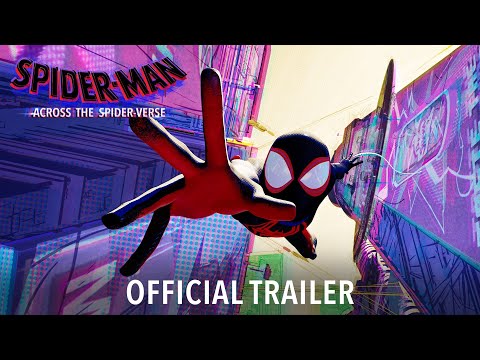 Both Peter B. Parker and Spider-Gwen were recruited into the group, but they were forbidden from contacting Miles. Why? Well, there are two reasons.
The first is that Miguel has become convinced "canon events" exist, which must happen to every Spider-Man. Otherwise, reality will collapse. One such canon event is the death of the police captain, and as Miles's dad is about to be promoted to captain, the Spider-Society fears Miles will accidentally destroy his universe while trying to save his father.
More than that, though, Miles is an anomaly, so Miguel doesn't believe he belongs in the Society. You see, Miles wasn't meant to become Spider-Man it was a quirk of fate (and the Kingpin's particle accelerator) which brought the spider that bit him to his reality, and its radioactive bite was meant for someone else.
Of course, Miles ends up learning both these things during the film, which puts him on a collision course with Miguel, his old friends, and the Spider-Society. Thankfully his unique powers allow him to escape the literal hundreds of Spider-People (and animals) chasing him and use a device to transport himself home.
Unfortunately, because the Spider that bit him rewrote his genetic code, he doesn't get sent back to Earth-1610. Instead, he's sent to Earth-42 (where the spider initially came from), which is a world without Spider-Man.
Basically, it's a dystopia, and Miles is utterly unprepared for this bleak reality, so his alternate self quickly captures him. Gwen, meanwhile, is thrown out of the Spider-Society for disagreeing with Miguel over the treatment of Miles, and she becomes determined to save her best friend, leading to her recruiting her own Spider-Army.
Back in Miles's dimension, though, trouble is brewing. The Spot has been traveling dimensions and absorbing the power of different particle accelerators to become a multiversal threat, and he's got Miles's dad in his crosshairs. And that, broadly speaking, is the Across the Spider-Verse ending explained.
If you love the Wallcrawler as much as we do, then you're in the right place. We've got more Spider-Man content than a spider has legs (Editor: We have more than eight pieces of content), including a ranking of all the Spider-Man actors, and we've done a deep dive into the 2002 Spider-Man cast.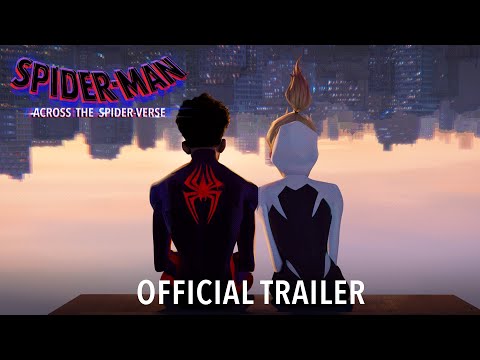 If you're after more specific Spider-Verse stuff, we have a guide explaining how to watch Across the Spider-Verse as well as two features about why the most popular Spider-Man variant is missing from the Spider-Verse 2 trailer and explained why you shouldn't expect Spider-Verse 2 to have a happy ending.
We've also got an article about everything a fan could possibly want to know about the Spider-Man 4 release date and the Spider-Verse 3 release date, as well as a complete breakdown of the Spider-Verse 2 cast.
Oh, and we sat down with Shameik Moore and Hailee Steinfeld the other day, which was fun! Finally, if you're not into all this superhero nonsense (Why are you here?), we have a guide to all the new movies coming in 2023 for you to enjoy.