When is the Special Ops: Lioness season 2 release date? The CIA spy thriller has been sparking excitement with season 1. It's been a record breaker for Paramount Plus from the very beginning, taking the top spot from Halo as the most-watched global series premiere in its first 24 hours. But, even with such high praise and dedicated watching from fans, will it get a season 2?
Special Ops: Lioness creator Taylor Sheridan is no stranger to success. Known also for spearheading the widely applauded Yellowstone, which made our list of the best TV series of all time. But leaving the ranch behind, Special Ops: Lioness is inspired by an actual US military program and follows Joe (Zoe Saldaña) as the officer in charge leading the fight against the war on terror.
The Lioness program bosses enlist Cruz (Laysla De Oliveira), a special ops Marine, to go undercover to help bring down a terrorist organization. There's a lot more story left to tell. Here's everything we know so far about the Special Ops: Lioness season 2 release date.
Special Ops: Lioness season 2 release date speculation
With no official renewal announcement from the higher-ups at Paramount Plus on Special Ops: Lioness season 2, there's no release date just yet. But fans are hopeful.
While season 1 was announced as part of the 2020 Paramount Plus programming slate, it took three years for the cast and crew to gather before filming started in January 2023. After a quick name change in May 2023, season 1 finally premiered in July 2023.
Of course, there's the current 2023 Writers Strike, as well as the Actors strike, which Zoe Saldaña spoke about during the Sky News podcast to say there's 'fear' and 'doubt' in the industry. That's without even considering how a show with such an all-star cast would come with their own busy schedules.
Given all this, it'd be hard to pin a date down on a Special Ops: Lioness season 2 release date. We'll keep this guide updated as soon as we hear any news about when we can expect more from the thrilling Paramount Plus show.
Special Ops: Lioness season 2 cast speculation
It's hard to say with new episodes of season 1 releasing weekly, but if we work on the assumption that the stars of Special Ops: Lioness season 1 will be returning, then we might have a pretty good idea.
Special Ops: Lioness has been praised for its impressive cast list, including (but not limited to) Zoe Saldaña, Nicole Kidman, and Morgan Freeman. Since we don't yet know the fate of the cast members of season 1, we'll have to assume, for now, that everyone's going to be a-okay.
Before we jump into who we might expect to see again, be sure to check out our in-depth guide to the Special Ops: Lioness cast list.
The expected Special Ops: Lioness season 2 cast list:
Zoe Saldaña as Joe
Laysla De Oliveira as Cruz Manuelos
Michael Kelly as Donald Westfield
Nicole Kidman as Kaitlyn Meade
Morgan Freeman as Edwin Mullins
Dave Annable as Neal
Jill Wagner as Bobby
LaMonica Garrett as Tucker
James Jordan as Two Cups
Stephanie Nur as Aaliyah
Austin Hébert as Randy
Jonah Wharton as Tex
Hannah Love Lanier as Kate
What will Special Ops: Lioness season 2 be about?
As we wait for Special Ops: Lioness season 1 to wrap, where the season 2 plot could take viewers next hangs in the balance. To give us a clue, we'll look at where the episodes have taken us thus far.
So far, season 1 has taught us that Joe continuously struggles to strike a balance between her personal and private life. With husband Neal, and daughter, Kate waiting for her at home, protecting the United States demands most of her time.
Unsurprisingly for the CIA special operations team, there have been many missions for the war on terror across season 1, including an unsanctioned mission that left a lot of the Lioness team in danger.
All this went down while Joe was in the hospital after Kate was left badly injured from a car crash. Fortunately, the team successfully stopped the threat and redeemed themselves, while Kate continued to make amends with her daughter.
We also know that Cruz has been recruited to build a friendship with Aaliyah, daughter of a billionaire businessman with ties to terrorism. The lines of their relationship have become increasingly blurred as Cruz infiltrates Aaliyah's life in order to gain access to her family.
With the final episodes of season 1 still yet to be released, we'll update as soon as we know more and what that might mean for season 2.
Is there a trailer for Special Ops: Lioness season 2?
Currently, there is no trailer for Special Ops: Lioness season 2. This makes sense since season 1 hasn't finished yet.
Until we get production news after season 1 wraps in September, don't look for any fresh teasers. You can, however, check out the trailer for season 1 while we wait.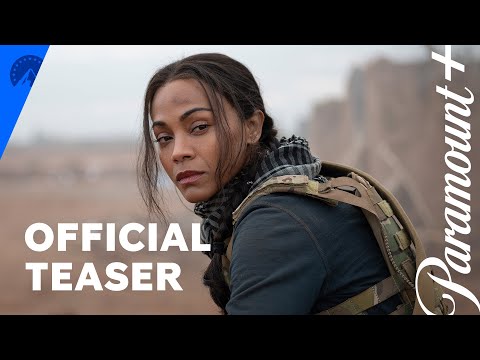 Where can I watch Special Ops: Lioness season 2?
Special Ops: Lioness season 1 is available exclusively to stream on Paramount Plus. Our guess would be that season 2 would follow suit.
The first two episodes of season 1 were released, followed by the rest on a weekly schedule. Paramount Plus is also the exclusive home of more of Taylor Sheridan's work, including Tulsa King, 1923, 1883, and, outside of the US, Yellowstone.
In the meantime, while we await more news, why not check out our guides to the Tulsa King season 2 release date, Yellowstone 1923 season 2 release date, and the Yellowstone 1883 season 2 release date? Strap in for a whole lot of Sheridan specials.
Or, if you need a break, here are our lists of the best movies of all time, everything new on Paramount Plus this month, and all the new movies releasing this year.