What are the best Guy Ritchie movies? When it comes to tough guys, hard-hitting action, and Cockney swagger, there is no filmmaker who does it quite like Guy Ritchie. But, he's got far more in the locker than just violent flicks.
Regarded as one of the best directors to hail from the UK in the modern era, Ritchie is responsible for some of the best movies of the '90s and the Noughties. He is still going strong, too – check out our Operation Fortune review to see what we thought of his latest action movie (which actually didn't make the cut in our list).
He's better known for guns and bloodshed, but Ritchie has also made a Disney movie, so there's something for everyone here in our list of the top ten best Guy Ritchie movies.
10. The Gentlemen (2019)
While The Gentlemen fails to deliver on its comedy movie premise, there's still enough positives here to make it a worthwhile watch. Wild plot twists, enthusiastic performances, and great costume work; what more could you ask for? It may not be the best Colin Farrell movie, but we'd watch him do anything at this point.
9. Aladdin (2019)
Some of the musical numbers in this live-action Disney remake may have been more painful than a Will Smith slap, but you have to admit this version of Aladdin is vibrant and fun. We also appreciate the fact that Ritchie swung for the fences and at least tried to put a fresh spin on the classic animated movie.
8. Wrath of Man (2021)
Ask Jason Statham to fight his way out of a tight spot and you are guaranteed to have an entertaining thriller movie on your hands. Sure, Wrath of Man doesn't exactly break the mould, but why change a winning formula?
7. King Arthur: Legend of the Sword (2017)
Another effort where Ritchie has put his own trademark on an established story, this interpretation of the iconic myth does have its merits. An adventure movie with a more mature sense of humour, lots of violence, and Jude Law playing a brilliant movie villain – what more could you want? How about a David Beckham cameo?
6. Sherlock Holmes 2 (2011)
While we wait patiently for the Sherlock Holmes 3 release date all these years later, it's time to look back fondly on a superb sequel and a detective movie that combines slapstick comedy and exciting thrills to continue Sherlock's story in style.
5. Rock N Rolla (2008)
Rock N Rolla is easily one of the best Gerard Butler movies, and is yet another example of how Guy Ritchie combines gritty action with his own brand of humour. There's an all-star cast including the likes of Tom Hardy, Thandiwe Newton, Idris Elba, and Mark Strong all on top form here. Toby Kebbell steals the show, though. You can read our interview with Toby Kebbell to get his thoughts on some of his other work.
4. Lock, Stock and Two Smoking Barrels (1998)
There was a real trend among '90s movies that saw the rise of overtly British, hyper-masculine gangster flicks, and Lock Stock was at the very crest of that wave. Footballer-turned-actor Vinnie Jones is joined by the likes of Jason Statham, Jason Flemyng, and even Sting in this epic story of two-bit criminals getting in way over their heads.
3. Snatch (2000)
In a similar vein to Lock Stock, Snatch captures all the gritty essence of British cinema around the turn of the millennium. A madcap story of gambling, crime, and violence elevates this sports movie into a Tarantino-esque web of wonderful chaos. It's also one of the best Brad Pitt movies, which says a lot about the quality of Snatch.
2. Sherlock Holmes (2009)
Everyone knows the story of Sherlock Holmes, but Ritchie's 2000s movie version of the iconic detective is a brilliant take on the source material. Stylish visuals and editing, razor-sharp dialogue, and great performances from both Robert Downey Jr and Jude Law make this movie based on a book one of Ritchie's finest pictures.
1. The Man From UNCLE (2015)
If you ever want tips on how to audition to be in the next James Bond movie, Henry Cavill's turn as Solo in the spy movie The Man From UNCLE is about as good as it gets.
Cavill turns on the charm as the suave, savvy hero here, with great support from Alicia Vikander. Ritchie gets the balance of action and comedy absolutely inch-perfect, too, which is no mean feat. You can most certainly add The Man From UNCLE to the list of films that should have had a sequel by now – we're still waiting!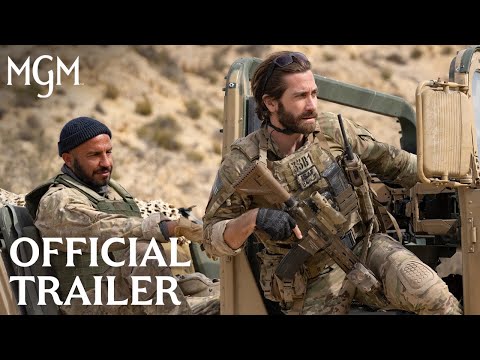 That's your lot when it comes to the best Guy Ritchie movies. While you're here, we've a guide on how to watch The Covenant, Ritchie's new movie starring Jake Gyllenhaal. We also have the lowdown on the Aladdin 2 release date, if it ever happens.