What's the Saw 11 release date? When James Wan first brought Saw into our lives in 2004, he may not have known just how prolific the franchise would become. Ever since then, we've been obsessed with that iconic tricycle-riding little freak, and we've always sat down (sometimes reluctantly) to see how bloody and gruesome each new installment can get.
Saw began as a rather simple concept: two men locked in a room, each one with the traumatic task of killing the other to survive. Since then, it's become more and more creative with every turn and has developed a reputation to rival that of even the best horror movies. If we're judging on sheer legacy, it might just stand as one of the best 2000s movies.
With the Saw X release date bringing about a new era and prompting what could potentially be a string of new movies for the series, everyone wants to know about the Saw 11 release date. Luckily, we've got everything you need to know below. Warning: guts and gore lay ahead!
Saw 11 release date speculation
Woah, hold your horses — there's no Saw 11 release date yet, and there likely won't be one until we find out how Saw 10 (or Saw X) performs, though the producers have been open about the possibility of more.
As it stands, Saw X is the only movie lined up right now. That said, if it performs well at the box office, we may see that it reignites demand for the franchise. Even Saw X director Kevin Greutert thinks so.
"There's no obvious new direction to go after this film," said Greutert [via CBR]. "But I think there probably will be more Saw movies, particularly if this one is successful."
Producer Oren Koules has also said [via Dexerto]: "We're very superstitious. We don't even start thinking about Saw 11 or the next movie until after the latest one is released. But I'd bet on it."
Given that the release date for Saw 10 has just come about, we would probably need a few months to see how it performs to gauge whether the studio will greenlit a sequel. If we assume they'll have made a decision by the end of the year, then it's likely Saw 11 could be seen by late 2025/early 2026.
Who will be in the Saw 11 cast?
Honestly, the cast list all depends on where Saw 11 would take place in the timeline.
When it comes to the Saw movies in order, we've had sequels, prequels, and spin-offs, so there's always room for more in the narrative. But all this deeply impacts who would be able to star in the movie, since the amount of characters who've been brought back and killed off over the years is blinding.
Based on the fact that Saw X is centered on Jigsaw himself (AKA: John Kramer), we would assume that a sequel would follow the same pattern and include Tobin Bell. No surprise, considering how integral he is to the franchise at this point.
There's also room to bring back some of the legacy characters and create an Avengers-style all-star comeback for some of the familiar faces.We know they're not opposed to bringing people back, as shown by Amanda's supporting role and Hoffman's appearance in the Saw X post-credit scene. Perhaps a big Jigsaw plot pitting some of the surviving victims together? Again, this all depends on where in the timeline Saw 11 would take place.
Here's who could be in Saw 11:
Tobin Bell as John Kramer/Jigsaw
Carey Elwes as Lawrence Gordon
Donnie Wahlberg as Detective Matthews
Shawnee Smith as Amanda Young
Costas Mandylor as Mark Hoffman
Either way, we know some of the past cast are game. Producer Mark Burg said: "There's a couple of Easter eggs, a couple of surprises in this [Saw X]. And should this movie work, there are going to be a bunch of actors from the past who have already called wanting to know if they can come and be in the next movie since we're going back in time."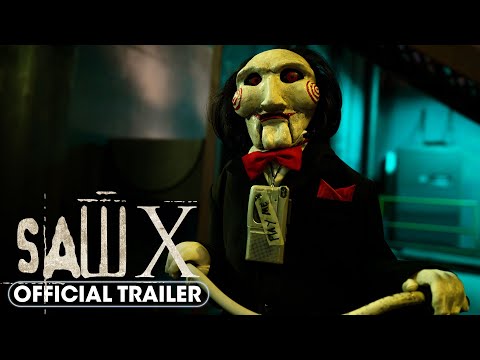 What would Saw 11 be about?
In all likelihood, Saw 11 would probably be more of the same: John Kramer torturing victims in the most creative of ways.
Honestly, have these movies ever done anything different? We're not expecting anything from the best drama movies here — we all know why we buy a ticket. Because Saw X explores John's struggle with cancer even earlier in the timeline, we'd expect there to be even more of a deep-dive into his past and continue the exploration of why and how he became the infamous Jigsaw.
Some fan theories suggest that a future Saw movie could also move away from John Kramer specifically, and perhaps turn its attention to a copycat Jigsaw. Of course, this was already done in Spiral, but there's always potential to expand this idea, perhaps with multiple copycats. If they're approaching it in an even bigger way, a Jigsaw cult could even be on the cards.
Is there a trailer for Saw 11?
Since the movie hasn't been greenlit or filmed, there is no trailer for Saw 11, and won't be one for a while.
Of course, we'll keep an eye out and let you know of any updates or first looks. In the meantime, treat yourself to the clip below from the new movie featuring the 'Eye Vacuum'. This is a major trap featured throughout the Saw X's marketing. If you'd like to know more about the Saw X traps, just take a (careful) look at our guide.
Where can I watch Saw 11?
Since Saw 10 is doing a theatrical push, we think Saw 11 would also be available in theaters to begin with, followed by a streaming release.
Which streaming services this will end up on depends on who licences the Saw franchise by the time the movie comes out. Right now, the streaming homes of the preexisting movies are a little scattered. But you can watch the first seven movies on Starz, and Jigsaw and Spiral are available on Prime Video and Hulu, respectively.
Alternatively, you can always rent or buy the movies on Amazon Prime. If you've not got a Prime account, you can sign up for one here. There's no better time — there's so many great Amazon Prime horror movies to watch for Halloween!
That's everything we know about Saw II so far. For more, check out our Saw X review, and find out more about the Saw X age rating and when Saw X takes place. If you're thirsting for more horror, check out our guides to the Five Nights at Freddy's release date and The Exorcist: Believer release date. If you're looking to see what else is around, don't miss our guide of the best movies of all time, too.
Or, if you prefer your scares on the small screen, check out our list of the best horror series, and see what we know about the The Walking Dead cast. What's more, we've also got a feature on why PG-13 horror can be great. (Jigsaw probably wouldn't agree on that one.)