What are the best Amazon Prime horror movies you can stream right now? The streaming giant has a huge catalog of movies, but there's nothing more difficult to find than a good spooky flick, so we've done the hard work for you.
Streaming services are often a case of finding a needle of quality cinema lurking within a haystack of utter nonsense. There are almost 1,000 horror movies available to Amazon Prime Video subscribers in the US, and many of them have titles like House Shark and Rise of the Chupacabras.
They might be fine for a night of giggles with equally masochistic friends, but you want the best monster movies for some real fun. However, there are plenty of scares worth finding amid the Prime video catalog, so here are the best Amazon Prime horror movies on offer right now.
What are the best Amazon Prime horror movies?
Nope
Smile
Train to Busan
Suspiria
Jeepers Creepers
Scary Stories to Tell in the Dark
Cannibal Holocaust
The Babadook
The Wailing
Saint Maud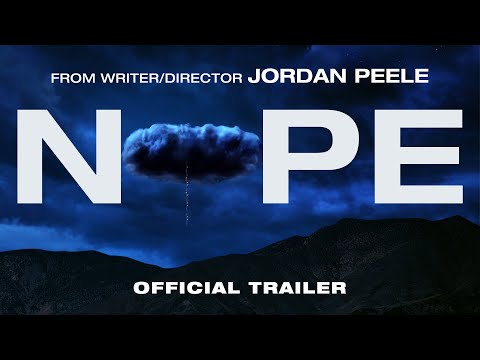 Nope (2022)
The newest of Jordan Peele movies turns the lens to alien lifeforms in the most extraordinary of ways. When the owners of a Hollywood horse ranch bear witness to an extraterrestrial phenomenon, they made it their mission to document the spacecraft for all the world to see. But this otherworldly being doesn't like the attention and goes on a rampage across the arid landscape.
As per the usual Peele format, there are still plenty of laughs and social nods in Nope. But the inner workings of the alien itself are where this film excels. This sci-fi horror blend provides one of the most genuinely terrifying abduction scenes ever put to film and opens with a shocking sequence that'll put you on edge and keep you there.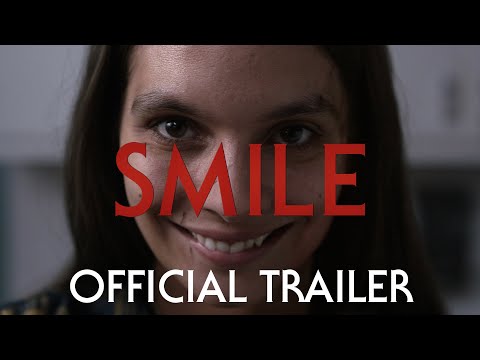 Smile (2022)
You'll most likely remember Smile for its marketing campaign. Across sports games and public events throughout the year, a few strange-looking folks were spotted standing among the crowds with huge, unsettling smiles plastered across their faces. This was the schema for Smile, a movie that explores a supernatural entity that follows its victims and haunts them with a frightening grin.
Although Smile might sound like a classic horror shtick, it also serves as a rather thoughtful idea. When its victims are trapped with smiling faces, it serves as a rumination on how we mask our own traumas and struggles under what is considered to be the correct way of coping.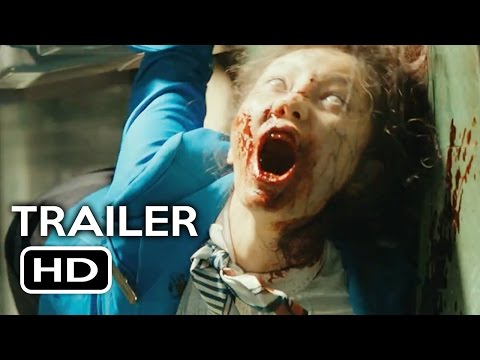 Train to Busan (2016)
If it's some zombie action you're after, then Train to Busan is about as good as it gets. Released back in 2016, it still endures as one of the best zombie movies of the decade. When a father and daughter find themselves trapped on a train that is becoming overthrown by a fast-spreading zombie outbreak, they and the other passengers must fight their way to safety.
Aside from being a genuinely frightening undead experience, Train to Busan provides more than your usual zombie fare. The earnestly-crafted cinematography and emotional undercurrent will make this story stay in your head for days after watching, and will likely set a high bar for any other zombie-based tales you follow up with.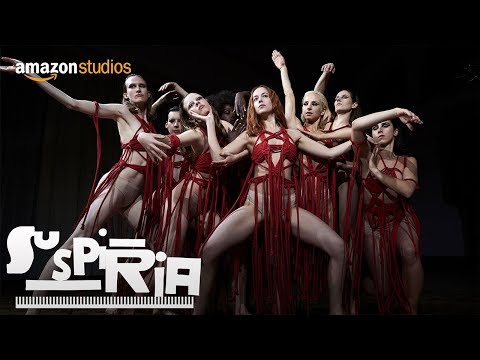 Suspiria (2018)
The remake of Dario Argento's '70s original is quite different from its predecessor, but nonetheless still an entertaining and incredibly uncomfortable watch. Suspiria focuses on a dance academy that serves as a front for a coven of witches.
It boasts a stellar cast with the likes of Tilda Swinton, Mia Goth, Dakota Johnson, and Chloe Grace Moretz, and creates an unnerving atmosphere with a hauntingly oddball score. One dance/possession sequence, in particular, will be sure and stick with you.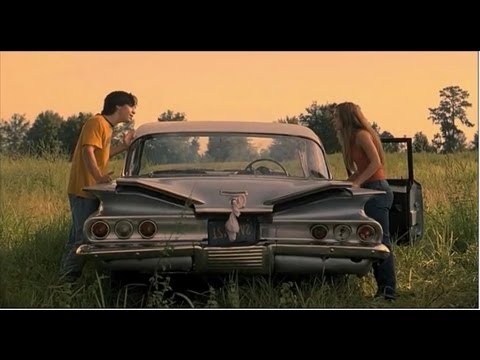 Jeepers Creepers (2001)
When a brother and sister encounter a grizzly scene on their way home from college, they find themselves fighting for their lives against a legendary being known as The Creeper. As one of the first horror movies to come out of the early 2000s, Jeepers Creepers isn't exactly one of the greatest horror movies ever made, but it is fun.
A strong opening sequence and creepy premise are what make this flick worth adding to your next horror line-up.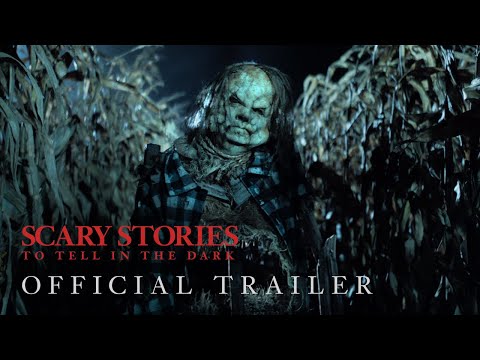 Scary Stories to Tell in the Dark (2019)
Based on the controversial children's book series, Scary Stories was produced and originally penned by one of the best directors of all time, Guillermo del Toro. It's a classic tale of 'friends find a book' and become haunted by the monsters that lurk in the stories within.
For those of us who were fans of the Goosebumps book series as children, Scary Stories serves as the next level up and still maintains a childlike look at horror and fear whilst providing some genuinely frightening imagery that would make even grown adults feel a little spooked.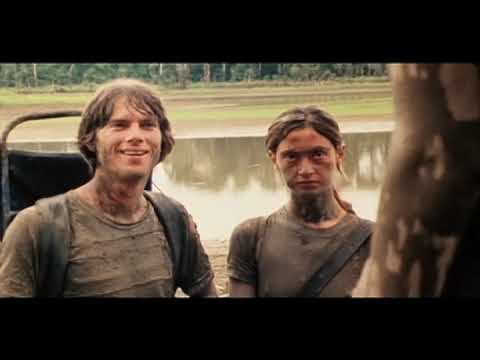 Cannibal Holocaust (1980)
Banned in the UK during the video nasties panic of the 1980s, Ruggero Deodato's pioneering found footage horror Cannibal Holocaust is almost certainly the most controversial movie currently hiding within the Amazon Prime catalog. It depicts the supposedly discovered reels of film shot by an American documentary crew who disappeared into the Amazon rainforest while they were making a movie about cannibal tribes. Naturally, the central theme revolves around the supposedly "civilized" white folk acting in ways considerably more horrible than the supposed "savages".
The movie's notorious reputation is unavoidable, with violence so horrifying that Deodato faced allegations he had actually made a snuff movie. Though those allegations were false, there's no getting past the very real cruelty against animals depicted in the film. For those with strong stomachs, though, this is a grotesque and potent body horror movie that broke the mold in terms of storytelling techniques almost two decades before The Blair Witch Project turned found footage into a money-spinner.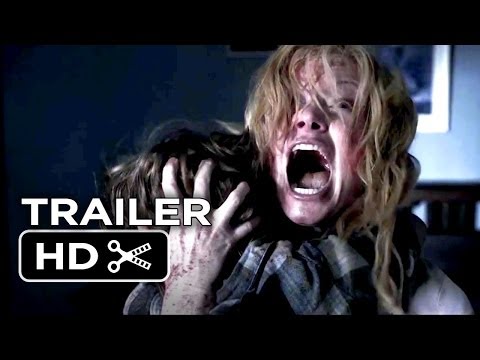 The Babadook (2014)
Jennifer Kent announced herself as a major voice in Aussie cinema with this perfectly-pitched ghost story, which has grief embedded deeply into its bones. Essie Davis stars as the mother tormented by a literal embodiment of the shadowy villain in her son's children's book – a deeply creepy picture book that seemed to appear at her home out of nowhere.
The monster movie is a complex allegorical study of grief, which brings nuance to a topic that is often dealt with in an obvious and unsubtle way. As annoying as the term "elevated horror" is, there's a reason its popular use started with this movie. On top of that, it's just plain terrifying. And also, the monster is a gay icon. The Babadook contains multitudes.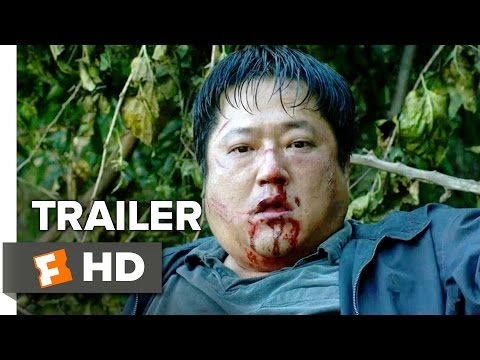 The Wailing (2016)
Some of the scariest movies on planet Earth emanate from Asia, and this Korean movie is a tale of demons that certainly leaves an impact behind. An epic ghost movie from Na Hong-jin, this combines the worlds of The Exorcist and Se7en to construct something endlessly fascinating and capable of completely wrong-footing the audience right up until the credits roll.
On the face of it, it's a simple tale. A village is terrified by a strange infection that drives locals to murder, and it all seemed to start with the arrival of a mysterious Japanese man who may or may not be some kind of ghost or spirit. But from there, it only deepens and becomes a more complex, inscrutable beast. Naturally, an English-language remake has been threatened. No one wants to see that.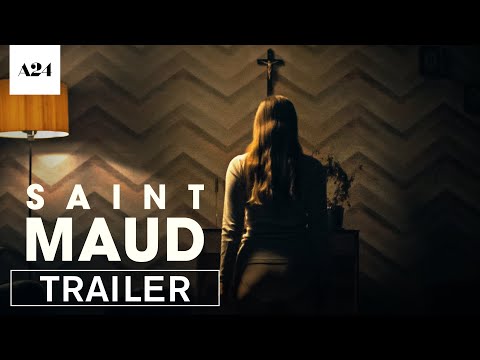 Saint Maud (2019)
There's a danger that some of the movies released in cinemas during last year's chaos could get a little lost in the shuffle. And that shouldn't happen, because it could obscure movies like Saint Maud. In Rose Glass's fantastic directorial debut, Morfydd Clark plays a former nurse who takes on a private-sector job caring for Jennifer Ehle's terminally ill dancer. Recently converted to religion, Maud is devout and determined to save her new boss's soul.
A plot summary cannot do justice to the dark twists and turns of this A24 movie, including perhaps the most memorable and chilling final shot of the last few years. It announced both Glass and Clark as rising stars well worth keeping an eye on, as well as delivering a short, sharp blast of gripping psychological horror.
You can sign up for an Amazon Prime free trial here.
Check out our list of the best werewolf movies or the best horror anime for more chills, and our best movies list has plenty more classics to check out. Or, look at all the recent new movies of 2023 with our The Boogeyman review, and Evil Dead Rise review.