Does Saw X have a post-credit scene? Well, Jigsaw's back, and he's brought some new traps with him. As the latest installment in the franchise that redefined the term 'torture porn', fans may want to know if there's any extra footage to be found once the credits start rolling.
Saw has been around since 2004, and the Saw X release date marks the tenth outing of the horror movie series. There's only one thing more famous about Saw than its penchant for gruesome deaths, and that's the sheer number of Saw movies in order.
So, in a franchise that produces so much, is there a Saw X post-credit scene? Well we've been to hell and back to find that out for you in our spoiler-free guide, so you can safely read ahead.
Does Saw X have a post-credit scene?
Yes, Saw X has a post-credit scene that's worth sticking around for if you're a Saw fan.
Obviously, this is a spoiler-free guide, so we can't telly you exactly what happens. But we will say that it involves a certain unexpected person(s) making an appearance just after the main credits finish.
As post-credits scenes go, it's a pretty decent one. So when the time comes, you may be tempted to run to the bathroom to recover from all the blood and guts, but you might want to hold back for just a few moments to get a look at this additional footage.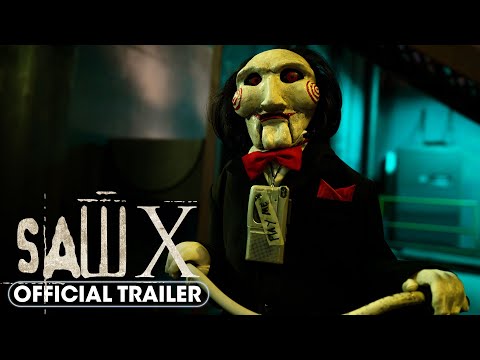 If you're looking for more on one of the grizzliest new movies around, check out our Saw X review. You can also find out when Saw X takes place, and find out if Saw X is streaming. Otherwise, check out our list of the best body horror movies around.
You can also keep up to date with all the best movies in history, and check out our guides to all the new things to come. This includes everything we know about The Exorcist: Believer release date and the Five Nights at Freddy's release date.