When does Saw X take place in the Saw timeline? The Jigsaw Killer is back, along with his creepy little puppet, and that spells bad news for anyone who has ever wronged him. They can expect themselves to end up in a complex death-trap very soon.
Saw fans will be well aware that the tangled timeline of the best horror movies in the franchise makes it more difficult than it should be to watch the Saw movies in order. John Kramer (Tobin Bell), one of the best movie villains of the 21st century, died by power saw in Saw III but has constantly reappeared due to flashbacks and timeline trickery.
The Saw X trailer debuted this week ahead of the Saw X release date, with Bell back in full flow as Kramer – aka the Jigsaw Killer. But how is he alive to show up in new movies? When does Saw X take place? Well, we've got answers for you. And don't worry, this isn't a trap.
When does Saw X take place?
Saw X takes place between the events of Saw and Saw II, as John Kramer seeks pioneering treatment in the wake of his cancer diagnosis.
We're way back in the Saw timeline here, between our introduction to Kramer in 2004's Saw and the first sequel Saw II, released in 2005. This is comfortably before Kramer was brutally murdered while on his deathbed at the end of Saw III.
Saw II was the movie that explained Kramer's motivations, with his cancer diagnosis driving him to begin his twisted quest for vengeance and moral cleansing. We know that Saw X follows Kramer to Mexico on the hunt for a new treatment, only to find that it's a murky scam.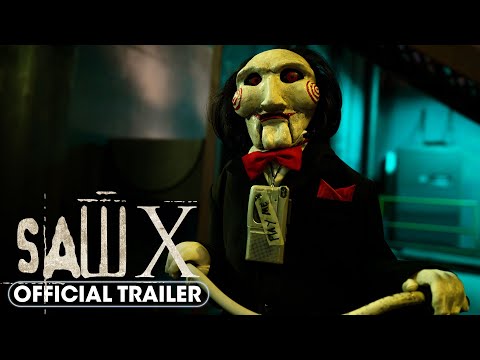 That's bad news for John, but it might well be worse news for those involved in the ruse. They soon find themselves trapped in a dungeon, surrounded by rusty, pointy bits of metal. So far, so Saw.
Everything we've seen of Saw X suggests we're heading back to the formula of the best movies in the series. These films can go either way in terms of quality, but we'll be first in line to see what happens to Kramer's latest crop of victims. We can probably guess, to be fair.
For more on this franchise, find out why Spiral cut out one of its greatest scenes and learn why one Saw legend won't be returning in Saw X. We've also got guides to the best body horror movies and the best slasher movies.
But if it's new horror on the menu, check out our Insidious 5 review and Evil Dead Rise review. You can also look ahead to the Five Nights at Freddy's movie release date and The Exorcist Believer release date.