Michael B Jordan has spoken at great length and with nerdy charm about how his new Rocky movie was heavily inspired by the best anime movies and best anime series he loves so much.
Creed 3 arrived in cinemas this week – read our Creed 3 review to find out if it's worth watching – and the sports movie came packed with plenty of references for fans of new anime and the classics to enjoy.
There are definitely lots of nods that will go under the radar in the drama movie but, thanks to the team responsible for the costumes, one more reference has been moved into the spotlight.
Concept artist Raphael Phillips shared on Twitter that the red shorts Adonis Creed, played by Jordan himself, wears in the final boxing match were inspired by Kaneda in the '80s movie Akira.
He tweeted: "So, [costume designer Lizz Wolf] hits me one Sunday afternoon in 2021 and was like: 'Raph! Michael loves anime so much, what if we pitch him some Akira inspired shorts?' We took inspo from the design lines of Kaneda's classic fit, and he loved it."
It's just one of the many anime references Jordan was able to pack into the action movie, which features Adonis battling his former friend Damian (Jonathan Majors) – the main villain in Creed 3.
The movie villain provides a formidable adversary for Adonis in the new movie, which steps out of Rocky's shadow and could even pave the way for a Creed 4. There are certainly some hints in the Creed 3 ending at a possible future for the franchise.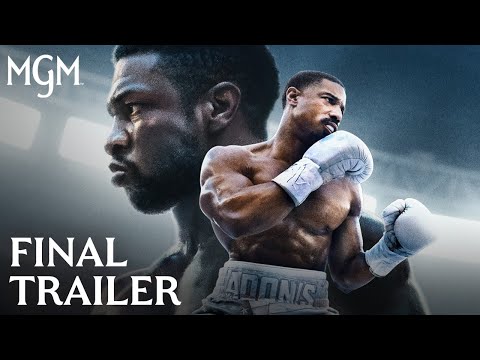 Creed 3 is just one of the exciting 2023 movies on the way, and we've got you covered on all of them. In our guides, find out about the Fast and Furious 10 release date, the Barbie movie release date, and the John Wick 4 release date.