Who is the main villain in Creed 3? Any boxing champion is only as good as the person they're standing across from in the ring, and that is certainly true of Adonis Creed and his predecessor, Rocky Balboa.
The best sports movies franchise in Hollywood rolls on this week with the newest Rocky movie – see our Creed 3 review to find out if it's any good – and, of course, that means there's a new movie villain for our hero to beat up.
But who is the main villain in Creed 3, and what is their connection to Adonis Creed? The new Michael B Jordan movie is arriving in cinemas with considerable punch, so that means there has to be somebody on the other end of the blows.
Who is the main villain in Creed 3?
The opening scene of the new movie in the Creed franchise pits Adonis against his opponent from the first Creed action movie – "Pretty" Ricky Conlan.
However, it soon becomes clear that Adonis Creed's former childhood friend Damian Anderson, as played by Jonathan Majors, is the main villain in Creed 3 and the man Adonis must fight in the movie's final scenes.
Damian has been in prison for 18 years when he reconnects with a now-retired Adonis at the start of the movie. He's angry at the fact Adonis hasn't contacted him for years, especially as Damian was a former boxing prodigy and has had to sit back and watch Adonis live the life he had planned for himself.
This has given him a real sense of aggression and a chip on his shoulder, which leads him to demand a world championship match despite his age and lack of professional experience. When success goes to Damian's head, this puts him on a collision course with Adonis that leads to the former champ returning to the ring in the Creed 3 ending.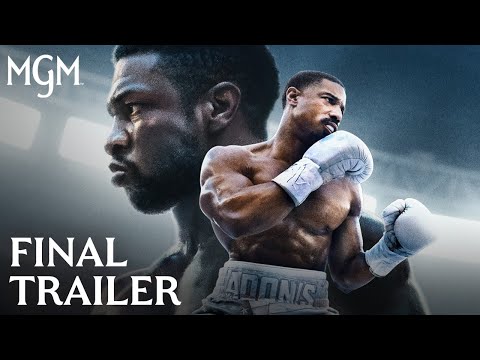 As the Creed 3 release date has arrived, we've got all of the info you need on how to watch Creed 3, as well as answering the crucial question around why is Rocky not in Creed 3.
We've also got you covered on what to watch next with our round-ups of the best thriller movies, the best comedy movies, and the best movies of all time.