What happens in the Creed 3 ending? The Rocky universe is back with more hard-hitting action in the ring and more burly men handling their emotions outside of it, as Michael B. Jordan directs the latest outing. This time, he's across the ring from the formidable physique of Jonathan Majors.
It's a clash of Marvel villains in the new movie, as Jordan's Adonis Creed is confronted by his childhood friend Damian (Majors). As this is a sports movie, it's inevitable that their deep-seated issues from the past must be resolved in the squared circle, with a championship belt on the line. The fists do the talking, and they have plenty to say, as we explained in our Creed 3 review.
Michael B Jordan movies already come with a sheen of prestige and the previous two Creed outings have expanded from the Rocky movies in their embrace of drama movie emotion and action movie thrills. With the new movie now out there, we have a Creed 3 ending explained guide to give you everything you need to know about the present and the future for these characters.
Does Adonis win at the end of Creed 3?
The final fight in Creed 3 sees Adonis Creed beat his childhood friend Damian Anderson by knockout in his return match, reclaiming the undisputed heavyweight championship.
On his return from jail, Damian manipulated the guilt Adonis felt for his part in his friend's imprisonment in order to get himself a championship fight. He bested Adonis's protégé Felix by way of some underhand tactics in order to win the belt.
After a clash in which Damian flaunts his success and threatens to bring down Adonis's perfect life, he and his wife Bianca (Tessa Thompson) decide there's only one way to stop him. Adonis must come out of retirement to challenge Damian for the championship in a titanic bout dubbed the 'Battle for Los Angeles'.
It's a back-and-forth battle over 12 rounds – including a sequence inspired by some of the best anime series Jordan loves – that culminates in Adonis finding an opening to land a brutal one-two punch, winning by knockout. When he is finally able to get to his feet, Damian looks across the ring at his friend with grudging respect.
What happens at the end of Creed 3?
After the fight, Adonis goes to find Damian in his dressing room. He apologises for never contacting Damian while he was in prison and the two men agree they are both wrong to blame each other for any of the things that happened when they were younger. They reconcile as friends, with Adonis telling Damian he knows where to find him if he needs anything.
Adonis then returns to ringside, where Bianca is watching their daughter Amara (Mila Davis-Kent) shadow-boxing in the ring. Despite earlier showing opposition to Amara's interest in her dad's career, Bianca now comments on how good she looks between the ropes.
Adonis steps into the ring to spar with his daughter before leaving, taking a wistful look back at the empty arena as he seemingly steps away from the sport for good.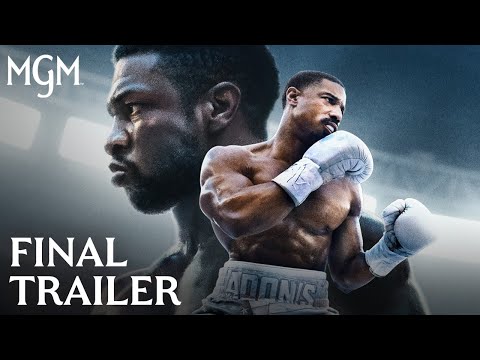 Does Creed 3 have a post-credits scene?
Creed 3 does not have a post-credits scene, and there's nothing in the middle of the credits either.
The Marvel movies might have made post-credits scenes popular, but the Creed franchise has not yet followed suit in nodding towards future sequels. But on that note…
Will there be a Creed 4?
Creed 4 has not been confirmed by MGM or Warner Bros., but Michael B. Jordan has said he would love the opportunity to continue the story in another movie and expand the universe further.
In an interview with IGN to promote Creed 3, Jordan spoke excitedly about his plans for the future of the franchise. He said: "I just want to expand the Creed-verse within reason, but definitely expect other things around Creed for sure."
One possible option for a Creed 4 plot would involve a time-jump, focusing around Adonis and Bianca's daughter Amara. Creed 3 shows her aspirations around boxing, and the movie culminates with her and her father sparring together in the ring. Maybe it's time for the Rocky movies to switch their muscular masculinity for a female lead.
For more reading, we've got you covered on how to watch Creed 3. We've also answered burning questions, including why is Rocky not in Creed 3 and the role of the Drago family in Creed 3.