What's the Monopoly movie release date? The way Robert Oppenheimer looked when he realized he made a WMD is probably how Greta Gerwig felt when she realized how capitalism was going to react to the Barbie movie.
Her collaboration with Mattel on the comedy movie — and its enormous box office success — has left Hollywood scrambling to make movie adaptations of their biggest toy IPs. And given the Monopoly movie has been in production Hell since 2015, their revival of the tabletop game movie felt inevitable. Kind of like Thanos.
Eight years on from it first being announced, Lionsgate and Hasbro have confirmed that a Monopoly movie is definitely happening. But when is the Monopoly movie release date? What's the plot of the new movie going to be? You don't need to pass GO to find out everything you want to know about this film — just keep reading.
When is the Monopoly movie release date?
The intention to make a Monopoly movie was reaffirmed by Hasbro's CEO on August 3, 2023 — but there's still a long way to go before a release date.
Now that the deal between Lionsgate and Hasbro has closed, the next step is for the toy company and distributor to build out a production team and find a director, screenwriter, and producer. Production can't really start before this team is assembled, but even then, the 2023 Writers Strike and Actors Strike is bound to slow things down.
If we're being honest, we'd be surprised to see a Monopoly movie before 2026 at the very earliest. But we'll keep you informed every step of the way.
Who's in the Monopoly cast?
At present, no actors or directors are attached to the Monopoly movie.
The only actor that has been publicly associated with the Monopoly movie previously is Kevin Hart — and that was more in a production capacity.
It would be sacrilege to make a Monopoly movie without featuring Milburn Moneybags — the manacled, mustache-laden mascot of the game who is perhaps better known as Mr. Monopoly. So we know that someone will be playing that character, at least.
If it were up to us, we'd have Succession cast member Brian Cox, so if Hasbro/Lionsgate are reading this, you know what to do.
What will the Monopoly movie be about?
Plot details on the Monopoly movie are slim, but we imagine the film protagonist will be someone who encapsulates the 'player' as they navigate all the ups and downs of a Monopoly game.
The last official plot synopsis for the Monopoly movie was 2015, so it's extremely likely that, eight years on, the plot they had in mind for the film has drastically changed, and of course depends on the creative vision of whatever the directors, writers, and producers they bring on board have.
Still, we think the bare bones of their 2015 plot, which sees a protagonist "use both Chance and Community in a quest to make [their] fortune" before embarking on "a fun, adventure-filled journey" is the most likely approach.
Is there a Monopoly movie trailer?
Given the film is still in the process of finding a production team, a trailer is a long way off.
Still, the Barbie movie is living proof that movies like this work, so to see how it's done, check out the Barbie movie trailer below.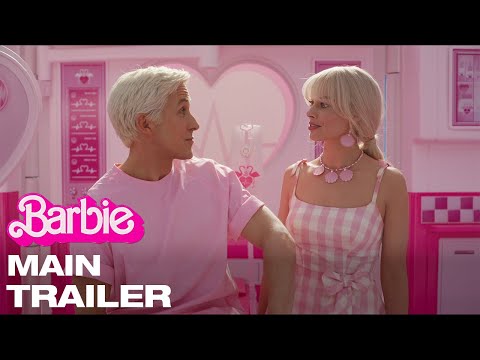 Where can I watch the Monopoly movie?
Because it's such a lucrative IP, we'd be surprised if the Monopoly movie doesn't get a theatrical release.
This would normally be followed around eight weeks later by a digital release across streaming services like Apple TV Plus and Amazon Prime.
But in the long run, given Lionsgate is involved in this film, we can see it ending up on Lionsgate Plus at no additional cost, eventually.
To see a tabletop game movie done right, check out our guide on how to watch the Dungeons and Dragons movie, along with our Dungeons and Dragons movie review.
Or, if you're more of a gamer, check out our guides to all the video game movies coming our way, including the Sonic 3 release date, Super Mario Movie 2 release date, Five Nights at Freddy's movie release date, and Mortal Kombat 2 release date.