What is the Super Mario movie 2 release date? The world's most famous Italian plumber has just got the animation treatment for an epic new adventure on the big screen, but we're already looking ahead to what's next for Mario.
There's a new Super Mario movie on the block to wash away the awful taste of that '90s movie calamity and set up a bright future for the citizens of the Mushroom Kingdom. The video game movie is pretty good, too, as you can tell from our Super Mario movie review. But what's next for the burgeoning animated movie franchise?
Well, get ready to shout "Wahoo" because we've gathered all the information you need about the Super Mario Movie 2 release date, including what might happen in the prospective family movie sequel and who could be added to the Super Mario Bros movie cast. Warning, minor spoilers ahead!
Super Mario Movie 2 release date speculation
In May 2023, Nintendo said it was working on more films based on its library of videogames, but it didn't confirm a Super Mario 2 at the time. Still, based on the animated film's incredible success, we think a sequel is pretty much guaranteed, and we wouldn't be surprised to see the Mushroom Kingdom on the big screen again by 2025.
However, judging by the Super Mario movie ending, the studio is certainly banking on there being a second installment. The kids movie teases the arrival of a certain little dinosaur in the Super Mario movie post-credit scene. So stay tuned because as soon as this flick makes enough money, we can expect that green light to flash.
What will the Super Mario Movie 2 be about?
Judging by the end of the first Super Mario movie, we can make some guesses about the plot of a hypothetical sequel.
The comedy movie concludes with Bowser defeated, playing a tiny piano in Princess Peach's castle. We assume this is the end of his reign as the movie villain unless someone sets him free. So, who can terrorize the Mushroom Kingdom next? Our bets are on Wario, Mario's arch-nemesis, coming to the fore. It has to be, right? And while they're at it, they should bring in Waluigi, too.
Another character we expect to see is Yoshi, who was teased in the final moments of the 2023 movie. If Wario and Waluigi are brought in next time around, Mario will certainly be happy to have another ally, and we can't wait to see what the studio does with Yoshi.
Super Mario Movie 2 cast speculation
Nothing is official, but we would expect Chris Pratt to return in the Super Mario Movie 2 cast as the titular hero. If that's the case, it's safe to assume the rest of the voice cast would reprise their roles for any potential new movie.
So, we would expect to hear the vocal talents of Charlie Day (Luigi), Anya Taylor-Joy (Princess Peach), Seth Rogen (Donkey Kong), Keegan-Michael Key (Toad), and Jack Black (Bowser) once more.
A speculative Super Mario Movie 2 cast list:
Chris Pratt as Mario
Anya Taylor-Joy as Princess Peach
Charlie Day as Luigi
Jack Black as Bowser
Keegan-Michael Key as Toad
Seth Rogen as Donkey Kong
Fred Armisen as Cranky Kong
Sebastian Maniscalco as Spike
Kevin Michael Richardson as Kamek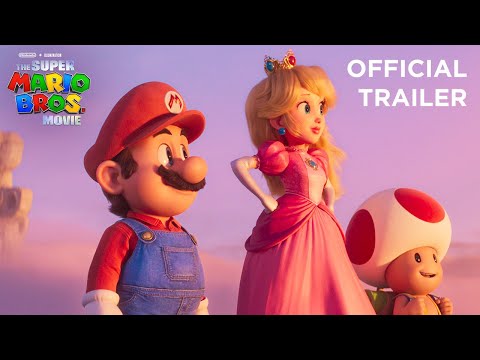 As we've mentioned, we are very likely to see Yoshi arrive in the Mushroom Kingdom next time around, so someone is going to need to voice him. If we had to pick an actor to take on the role, we'd go for Michael Cera, who would bring an endearing awkwardness to the little dinosaur.
That's all on the Super Mario Movie 2 release date for now, but we expect to have more details in the coming months. Until then, check out our list of the best cartoon characters or explore the world of anime movies. Alternatively, look ahead to the Five Nights at Freddy's movie release date, or simply check out the best movies of all time.