What is the Moon Knight season 2 release date? The Fist of Khonshu is no more. Well, he's still around, but the MCU's take on Moon Knight is done for now. A mind-bending series, Moon Knight had it all — Egyptian gods, dueling avatars, and a talking hippo. What more could you want?
As the Marvel Cinematic Universe expands, the Moon Knight ending and post-credit scene explained that while Marc and Steven may have found common ground in the Marvel series, they're not the only personality living in that body. We saw in the Moon Knight finale that Khonshu is keen to take advantage of that fact, and although he promised to release Marc and Steven from their duty, he's not done with the double act.
What's next for Marc Spector, Steven Grant, Khonshu, and the rest of the Moon Knight cast? Well, we don't like to brag, but we're internet archaeologists, and there's nothing we like more than digging into the dirt of the web and finding secret knowledge, so here's everything we learned about a potential Moon Knight season 2 release date.
Moon Knight season 2 release date speculation
We think Moon Knight season 2 could be released in Spring 2026, but a new season has not been announced, and nobody knows when (or if) it will return.
"I honestly have no idea," Jeremy Slater, Moon Knight series head writer, told The Playlist when asked if the show would return. "I haven't had any conversations with Marvel. I think a lot of those decisions are ultimately going to be in the hands of Kevin Feige because he's the guy with the master plan."
Were Marc and Steven to return, it won't be before 2026, at a minimum, and it should be noted that a follow-up to Moon Knight isn't on the Marvel Phase 5 if Phase 6 slate.
Isaac was initially clear that he sees Moon Knight as a limited series and not an ongoing Disney Plus series. That being said, Moon Knight writer and producer Jeremy Slater has indicated his ambitions for the MCU character beyond the series — although he has admitted he's not sure if the Fist of Khonshu will ever join Earth's Mightiest Heroes.
It's a little disheartening to see Kevin Feige introduce so many likable characters and then seemingly have little room for them in the aftermath — *cough* Hailee Steinfeld's perfect Kate Bishop.
Isaac and Mohamed Diab also teased fans with a TikTok video from Cairo where it was suggested that work had indeed begun on Moon Knight season 2, but Disney has not officially confirmed the news. Still, something's definitely going on with the character.
Moon Knight season 2 cast speculation
Oscar Isaac would likely return as the titular hooded hero if the show returns, but there is no confirmed Moon Knight season 2 cast list yet.
That means we'd probably see Marc and Steven turn up as well, but the funny thing is, with Moon Knight, you can never really guarantee which of his personalities will be around from story to story.
If Moon Knight's back, he'll also need his patron god. That means F. Murray Abraham will probably be back in the recording booth to give Khonshu, the moon god, his voice. Similarly, we can't see Layla El-Faouly (May Calamawy) abandoning her husband — or husbands? It's complicated; you'll forgive us for getting a bit confused.
The only Moon Knight character we can't see coming back, at least in any substantial way, is Arthur Harrow. While we've loved the glass-crunching maniac, we can't see Hawke committing to playing the Marvel villain again, and he did get shot in the head, which makes a return difficult (but not impossible). We'll keep you updated as we hear more.
Moon Knight season 2 cast list speculation:
Oscar Isaac as Moon Knight
F. Murray Abraham as Knonshu
May Calamawy as Layla El-Faouly
What will Moon Knight season 2 be about?
We'd likely see Marc and Steven contend with their new dangerous personality, Jake Lockley, but Moon Knight season 2 has no official plot yet.
The first season saw Khonshu's avatar deal with Harrow and his cultists, but there are plenty of other potential storylines a sequel series could explore.
While a lot of fans might be keen to see the caped vigilante battle Werewolf by Night, we think it would be cool if the next series adapted the Shadow Knight storyline. This story saw Marc's brother Randall return as the deadly Shadow Knight, an evil version of Moon Knight who became a warped version of Khonshu's avatar.
There's also the dangling thread of Marc's third personality, the seemingly unscrupulous Jake Lockley, who put a bullet in Harrow's (Ethan Hawke) head. Neither Marc nor Steven is aware of his existence yet, but we can't see that lasting much longer.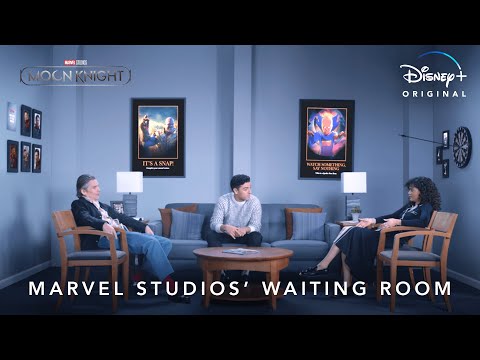 Is there a Moon Knight season 2 trailer?
We'd likely be looking at an early 2026 window for a Moon Knight season 2 trailer; there isn't one yet.
If season 2 is filmed, early 2026 is probably around the time we'd get our first teaser, at the least! We say 2026 since all the upcoming Marvel movies and series announced fall mainly in 2024 and 2025. Meaning 2026 is Moon Knights' best shot at getting a confirmation.
But you can revisit a fun promotional video from the first season above if you'd like.
Where can I watch Moon Knight season 2?
Moon Knight season 2 would stream on Disney Plus, just as season 1 did. But as of right now, you can't watch it anywhere.
Season one streamed weekly on Disney Plus, so a second season would follow suit as it's a Disney Plus original. However, it's looking more and more likely a season 2 isn't on the cards, at least not anytime soon. For now, check out our favorite Disney Plus shows.
How many episodes will Moon Knight season 2 have?
We think Moon Knight season 2 would have six episodes, just like season 1.
Season one had six episodes. We can't foresee season 2 having any less than that… if it happens. If you've read about how many episodes are in Secret Invasion, you'll know six is pretty much the default number for MCU shows, like it or not (we're not loving it, they simultaneously feel too long and too short).
That's all we know about Moon Knight season 2. Get the 411 on the Moon Knight MCU timeline explained, and check out new movies with The Marvels release date and the Avengers 5 release date. Or, visit the Guardians of the Galaxy cast in space.
Finally, we've got a list of the best superhero movies and best TV series of all time, as well as an exhaustive article breaking down how to watch all the Marvel movies in order for you to enjoy.