Saving the universe has arrived home, as Guardians of the Galaxy Vol 3 is now available to stream on Disney Plus. The MCU film, an early contender for best movie in Marvel's Phase 5, caps off James Gunn's time on the franchise exactly how you'd hope.
For this science fiction movie, Peter Quill (Chris Pratt) and his team take on the Marvel villain the High Evolutionary, who actually created Rocket Raccoon. Rocket takes center-stage, and we learn all about his backstory as events unfold. Be warned, you'll need tissues close-by, and not just because of all the cute animals.
The group also meet Adam Warlock, who finally enters after some teasing. All in all, another loud, fun-filled outing for Star-Lord, Drax, Gamora, Nebula, Mantis, Rocket, and Groot. The action movie does everything you hoped it would for Gunn's trilogy closer, and now it's on Disney Plus for subscribers in Britain and the USA.
Our Jakob Barnes awarded four stars in his Guardians of the Galaxy Vol 3 review, calling it a "bleak, beautiful conclusion". Of course, the soundtrack's bangin', and you can check out the Guardians of the Galaxy 3 tracklist for all the tunes.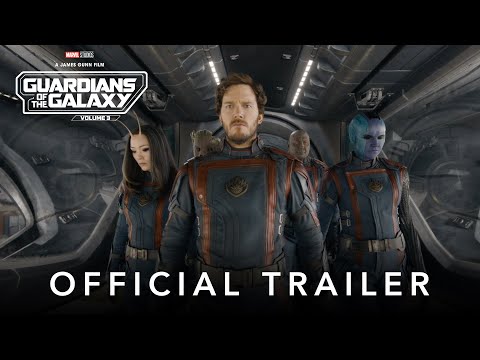 You can peruse our Marvel movies in order list to learn where Guardians 3 falls on the timeline. Guardians of the Galaxy 3 followed Ant-Man 3 in Phase 5, and lets just say it fared a little better in terms of reception. That's not surprising though, since Gunn and the Guardians always guaranteed a good time, in the cinema and at home.
You can sign up to Disney Plus using our link above. We have guides on everything you need to know before Guardians of the Galaxy 3, how is Gamora alive, and everyone who dies in Guardians of the Galaxy 3, to keep you informed before and after watching.
Meanwhile, check out our guide on the Guardians of the Galaxy 4 release date to learn what's coming next. We also have guides on The Marvels release date and Loki season 2 release date for what's happening through this year.
Keep our new movies and upcoming Marvel movies lists handy as well, and we have a feature on how Marvel needs to learn that killing characters isn't everything you should enjoy, too.