What is the Kengan Ashura season 2 release date? Based on Yabako Sandrovich's manga series, Kengan Ashura season one brought to life a tale that was packed with plenty of punches. Literally. If you're looking for some extreme brutality, you've got it.
Kengan Ashura was picked up by Netflix and ended up giving us one of the best anime series back in 2019, when the first season was released in two parts. Among the best Netflix anime, Kengan Ashura stands tall. It's a brutal series that focuses on the Kengan (gladiator combat) tradition that has been around in Japan for generations.
This series focuses on one fighter in particular, Ohma Tokita, who is plucked to fight on behalf of the Nogi Group, who use these battles to settle business disputes. The second season is soon to come, and is on the list of most exciting new anime for many in 2023. So, when's the Kengan Ashura season 2 release date?
What is the Kengan Ashura season 2 release date?
Kengan Ashura season 2 will be dropping on Netflix on Thursday September 21, 2023.
The first season was released back in October 2019, so it's been a while since we were last able to catch up on the manga adaptation.
Great news, since we don't have that much longer to wait. There will also be an early screening at the TOHO Cinemas in Tokyo on September 10, but the rest of us will be able to catch it on the streaming service soon enough.
Who's in the Kengan Ashura season 2 cast?
The majority of the Kengan Ashura cast will be returning to voice their characters for season 2, including Tatsuhisa Suzuki as our protagonist, Ohma Tokita.
It looks like the majority of the English dub cast will be returning as well. As always, we expect some new cast and characters to turn up, so we'll be sure and keep you updated.
Here's the Kengan Ashura season 2 cast list:
Tatsuhisa Suzuki as Ohma Tokita (English: Kaiji Tang)
Chō as Kazuo Yamashita (English: Keith Silverstein)
Jouji Nakata as Hideki Nogi (English: Michael C. Pizzuto)
Yumi Uchiyama as Kaede Akiyama (English: Erika Harlacher)
Hayato Kaneko as Lihito (English: Jonah Scott)
Tetsu Inada as Jun Sekibayashi (English: Jake Green)
Junya Enoki as Cosmo Imai (English: Bryce Papenbrook)
Daisuke Namikawa as Setsuna Kiryū (English: Todd Haberkorn)
What's Kengan Ashura season 2 about?
We think Kengan Ashura season 2 will showcase even more outrageous battles from Ohma Tokita in the name of the Nogi Group.
The last season saw Ohma being enlisted by Kazuo Yamashita to fight for the Nogi Group, and we were witness to him being put through the ringer. Literally. After several massive challenges, and a near death experience with Kuro Raian, Ohma still made it to the quarter-finals.
This means that we're due some major clashes still with it comes to the next season. Don't forget, Ohma still needs to make it to the final fight. The first season turned its focus mainly to the fights themselves, so we may very well expect some time dedicated to the individual characters, especially Ohma.
Is there a trailer for Kengan Ashura season 2?
A teaser trailer for Kengan Ashura season 2 was released by Netflix on July 12, 2023, giving us a hint of the other spectacular fight scenes we can expect to see.
Plot-wise, not much is shown. But there's a massive focus on the different battles that are likely to take place, so we know we're in for a treat.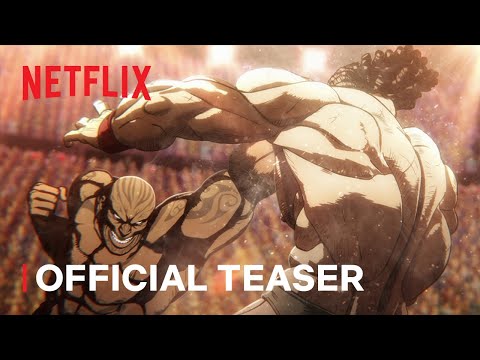 Where can I watch Kengan Ashura season 2?
You'll be able to watch Kengan Ashura season 2 on Netflix when it drops in September, 2023.
This is currently where the first season lives, so it's the perfect time to catch up the best anime characters from the series before the continuation hits. What's more, there's plenty of other great things new on Netflix this month.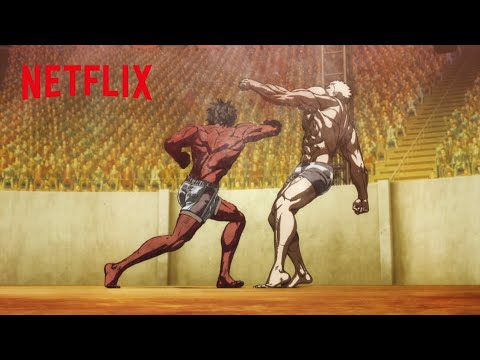 How many episodes of Kengan Ashura season 2 will there be?
There's no official number of episodes, but since the first season of Kengan Ashura consisted of 24 episodes, we expect that to remain the same for season 2.
However, it's worth remembering that season one was split into two parts. The first half was released in July 2019, while the remaining 12 episodes followed in October of the same year. We think it's likely that season 2 will follow the same format, so don't expect to binge all in one go.
Take a look at our lists of the best TV series and best horror anime to find something to keep you occupied. You can also check out the best anime movies, and all the best romance anime, too. There's also a breakdown of the best anime villains, plus a guide on the One Piece live action cast.
We've also got everything you could want to know about the One Piece Live action release date, Chainsaw Man season 2 release date, and Dragon Ball Super season 2 release date for your planner.