It's an exciting time for Fast and Furious fans, with a new movie on the way for Vin Diesel and the rest of the "family" as the Fast and Furious 10 release date approaches. Some lucky critics have now seen it, so the first Fast X reviews are showing up online.
Fortunately for those of us who can't get enough of the Fast and Furious movies, the earliest signs are good for the packed ensemble cast of the best Fast and Furious characters. It sounds like we're in for a suitably wild slice of joyously improbable vehicular pandemonium.
The new Fast and Furious adventure pits Dom Toretto against a new bad guy in the shape of Jason Momoa, with the Fast and Furious cast assembling to head off the threat he poses.
Liam Crowley of ComicBook was among those sharing his reaction on Twitter, writing that the movie is "utterly ridiculous" and adding: "Cinema? Please. Peak summer blockbuster? Hell yes. Built for a popcorn-filled big screen experience."
Kirsten Acuna from Insider compared Fast and Furious 10 to the gut-punch of Avengers Infinity War. She said: "It's a wild, non-stop action thrill ride that delivers the most shocking ending of the franchise, so far."
Simon Thompson was more mixed, but gave huge praise to Momoa as one of the best movie villains in the franchise's history. He added: "The rest is ludicrousness with clunky elements but it is stupidly entertaining."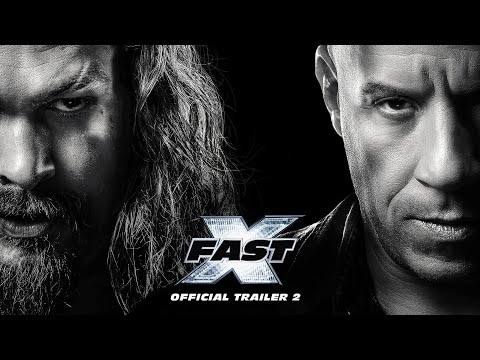 Gizmodo and io9 critic Germain Lussier was a dissenting voice who really didn't enjoy the movie. He wrote: "Fast X is the worst Fast yet. Yes, including [insert your least fave here]. The action is fun but it's the first film to not up the ante from the last one and the trademark notion of 'Family' is an afterthought."
We've got very high hopes that this could be one of the best movies in the franchise. For more from the Fast Family, find out why Jason Statham said this co-star was a "director's nightmare" and check out the brilliant alternative Fast and Furious titles in Japan.
Meanwhile, we've also got all of the information you need on the biggest 2023 movies, including The Equalizer 3 release date, the Dune 2 release date, and The Marvels release date.