Is Extraction 2 streaming? Chris Hemsworth is back as Tyler Rake, the mercenary with a moral code, in the wake of the enormous success of the first movie from director Sam Hargrave and writer Joe Russo on Netflix.
The first Extraction was a monster hit for Netflix in 2020, proving to be one of its best action movies and drawing 99 million viewers in its first month on the service. Extraction 2 sees Rake hired to execute a daring prison break in order to free the family of a Georgian gangster, and Idris Elba is in this one too.
Extraction fans will be thrilled to see a sequel to one of the best Chris Hemsworth movies, and they'll want to know how to watch Extraction 2. So let's delve into the best streaming services and find out where one of the most hard-hitting new movies of the year is available to watch online.
Where can I watch Extraction 2?
Extraction 2 is now streaming on Netflix having released on Friday, June 16, 2023. So, if you love watching Chris Hemsworth punching big men, you're in luck.
The continued, bone-crunching adventures of Tyler Rake will be available to experience exclusively on Netflix. We're currently waiting patiently for an Extraction 3 release date, but it can surely be only a matter of time.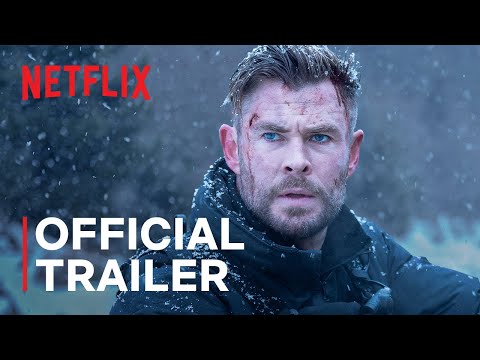 Is Extraction 2 streaming?
Extraction 2 is streaming exclusively on Netflix, having landed on the streaming service on Friday, June 16, 2023.
You'll need a Netflix subscription in order to see Chris Hemsworth kicking a serious butt in his latest movie.
Is Extraction 2 on Netflix?
Yes! Netflix is the exclusive home of Extraction 2, so that's the service you need to watch it.
Hopefully, the devoted army of Hemsworth fans will think the new adventure justifies paying the Netflix price. It's one of the biggest movies of the year for subscribers, but will it be one of the best movies of all time?
Is Extraction 2 on Disney Plus?
No, Extraction 2 isn't on Disney Plus, and it won't be any time soon.
Extraction is one of Netflix's biggest properties, so the streamer won't want its golden goose to appear on another platform.
Is Extraction 2 on Prime Video?
Nope, you can't currently watch Extraction 2 on Prime Video.
It's unlikely that the movie will be made available to stream, but it could show up for rental or digital purchase in the future if Netflix so chooses.
Is Extraction 2 on Blu-ray?
Extraction 2 is not on Blu-ray yet, and we think it's unlikely to be released on physical formats.
There are some examples of the best Netflix movies making the jump to Blu-ray, but it's very much a case-by-case situation. The first Extraction movie has never been released to own as a Blu-ray and the second will likely continue that trend.
For more on this movie ahead of the Extraction 2 release date, find out why one Extraction 2 fight can "rival" the best Korean movie of all time, and take a look at the best Idris Elba movies. Or, if you're after more bone-breaking action, check out our Scott Adkins interview for John Wick 4.
We've also got guides to the most exciting 2023 movies on the way, including The Equalizer 3 release date, the Dune 2 release date, and The Expendables 4 release date. For more from Netflix, you can keep up with our handy guide to everything new on Netflix.