What's the Extraction 3 release date? After more than three years, Netflix's answer to Mission Impossible has returned. That's right, Tyler Rake (Chris Hemsworth) has finally emerged from the murky waters of the Buriganga River for Extraction 2.
Set after the events of Extraction, the film sees Rake retire after the beating he took during the events of the first Netflix movie. When a mysterious stranger offers knocks on his door, though, offering him a job he can't refuse, Tyler's forced to get back in the game for another exciting adventure.
Now we really enjoyed Extraction 2 (it's probably one of the best action movies made by Netflix), and we want to see more. So we know that the Extraction 2 release date has only just passed us by, but we've done some digging to bring you everything we know about a potential Extraction 3 release date. Warning minor spoilers ahead.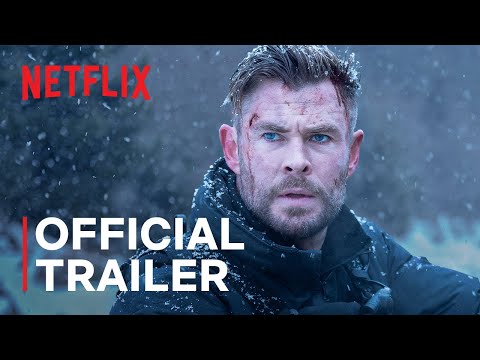 Extraction 3 release date speculation
Chris Hemsworth has confirmed talks for Extraction 3 have started, and we imagine Netflix will release the movie in the summer of 2025 or 2026.
Production on Extraction 2 was seriously delayed by the Covid-19 pandemic, which wreaked havoc on production schedules, and unfortunately, there's more turmoil on the horizon.
The 2023 Writers Strike is causing severe delays to a number of productions, and the looming threat of the Screen Actors Guild going on strike is only going to complicate things further.
Extraction 3 cast
If Extraction 3 is confirmed, then we imagine that Chris Hemsworth and Golshifteh Farahani will both be back as Tyler Rake and Nik Kahn.
It's likely, considering the ending of Extraction 2, that Idris Elba's character Alcott will play a major role as well.
Here is the expected Extraction 3 cast list:
Chris Hemsworth as Tyler Rake
Golshifteh Farahani as Nik Kahn
Idris Elba as Alcott
Should Tyler Rake return, we hope that Sam Hargrave, who directed the first two films in the Extraction series, will be given the opportunity to finish his trilogy.
What will Extraction 3 be about?
Extraction 2 will likely pick up where the second film left off. Last we saw, Tyler and Nik were in jail for smashing their way through most of Vienna. The pair are freed, however, by Alcott, who offers them the opportunity to work for a "gnarly motherfucker" who apparently Rake will love.
It seems inevitable then that Nik and Tyler will start doing jobs for whoever this mysterious figure is, and that's where their next adventure will begin. Other than that, though, we don't know much about the Extraction 3 plot, but we know what we'd like to see.
So far, Tyler's caused collateral damage in Asia and Europe. It's time for the one-man wrecking crew to smash up an American city.
Where can I watch Extraction 3?
When Extraction 3 is released, it will be available to watch exclusively on Netflix.
That's everything we know about Tyler Rake's next adventure. If you're looking for something to watch on your favorite streaming service, check out our list of everything new on Netflix. We've also got a list of the best Netflix series for you to check out.
If you're a massive action junkie, though, you'll want to check out our guides breaking down everything you need to know about the Mission Impossible 7 release date, the Fast and Furious 11 release date, and The Marvels release date. God, it's a great time to be a film fan!