What are the best Ana de Armas movies? The Cuban-Spanish actress is still reasonably new on the scene, but she's definitely proved herself as someone to keep an eye on.
From pulse-quickening spy movies, to movies based on true stories, Ana de Armas has made quick work of getting her name in some terrific movies in a short amount of time. And even before her days in Hollywood, she appeared in some notable projects in Cuba and Spain, too.
We've picked out our favourite Ana de Armas roles from her fast-growing collection, and we're already looking forward to what the star will do next. (Full disclosure: we're aware that her role in the movie Blonde did earn her an Oscar nomination, you won't find it on this list.) Without further delay, here are the best Ana de Armas movies.
The best Ana De Armas movies:
The Gray Man (2022)
War Dogs (2016)
Blade Runner 2049 (2017)
No Time To Die (2021)
Knives Out (2019)

The Gray Man (2022)
The Gray Man is a project helmed by the MCU's Joe Russo and Anthony Russo, and saw Ana de Armas follow up on her No Time To Die role by stepping into the shoes of CIA operative Dani Miranda. It also saw her character go beyond the boundaries of the usual Bond Girl trope and gave her an opportunity to build upon her on-screen combat and action skills.
The Gray Man is a fine enough Netflix movie, but without Armas, it might have ended up being entirely forgettable altogether. She turns the lacklustre script into something punchy and fun, and still managed to show off her talent and charisma, especially when it came to her on-screen paring with Chris Evans. Here's what we know about The Gray Man 2 release date.
War Dogs (2016)
This was one of Ana de Armas' first Hollywood movies. In fact, so new to the American film industry, she had to learn the script phonetically in order to be able to recite the words, on account of her English not quite being as strong as is it now.
It's a supporting role, though she does hold her own against Miles Teller and Jonah Hill. Her role in the war movie wasn't exactly ground-breaking, but she did prove herself to be a memorable performer in her own right, and it would pave the way for her to continually win roles in major projects.
Blade Runner 2049 (2017)
Blade Runner 2049 was one of the best science fiction movies of the decade, and quickly became one of the more memorable Ryan Gosling movies and Harrison Ford ventures. But Ana de Armas does a solid job of standing out among the bright lights and spectacular visuals, stealing our hearts and breaking them as Gosling's simulated love interest.
Her soft-spoken persona and almost whimsical nature genuinely puts the audience on edge – if she's not real, then why does she feel like she is? It's a terrific performance, and a stand-out element of the movie for sure.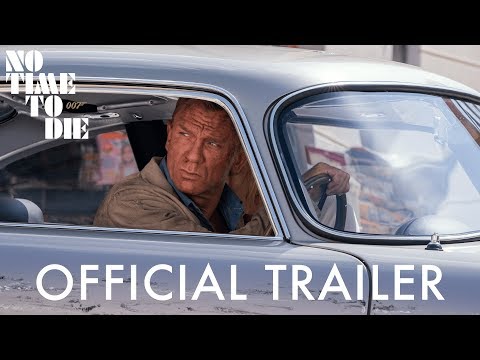 No Time To Die (2021)
Action? No problem. When Ana de Armas joined the ranks of the James Bond movies, she had a certain responsibility to solidify herself amid the history of Bond Girls, but to also deliver on some of the action movie's fast-paced and demanding action sequences.
In this, she excelled. Playing the quirky and happy-go-lucky new agent Paloma, she joins James Bond for one of the more exciting scenes in the film, in which we got to watch her completely decimate some nameless goons. And, she managed to do it all in a little black dress and heels. (It is a Bond film, after all.)
Knives Out (2019)
Knives Out was the film that made detective movies cool again, and Ana de Armas had a key role to play. Literally, we mean, since she was the main character. But her innocence and evolving smarts over the course of the movie make her a protagonist to root for, and she managed to prove, exceptionally so, that she was able to hold her own in one of the best comedy movies of 2019.
Not to mention the fact that this film was integral in making her the household name she is today, Knives Out was also an opportunity to place her amid a cast of notable A-Listers and legendary actors, in which she not only fits in perfectly, but actually stands out. Here's what we know about the Knives Out 3 release date.
If you only want the best from your favourite performers, check out our lists of the best Margot Robbie movies, best Ben Affleck movies, and best Matt Damon movies. Don't forget about our list of the best actors of all time, and the best movies of all time, too. Or, look ahead to Ana de Armas' new movie on the horizon, Ballerina, by getting to know the lore of the John Wick movies.